Najaarsepositie Galerie Muiden
vanaf 5 november
New paintings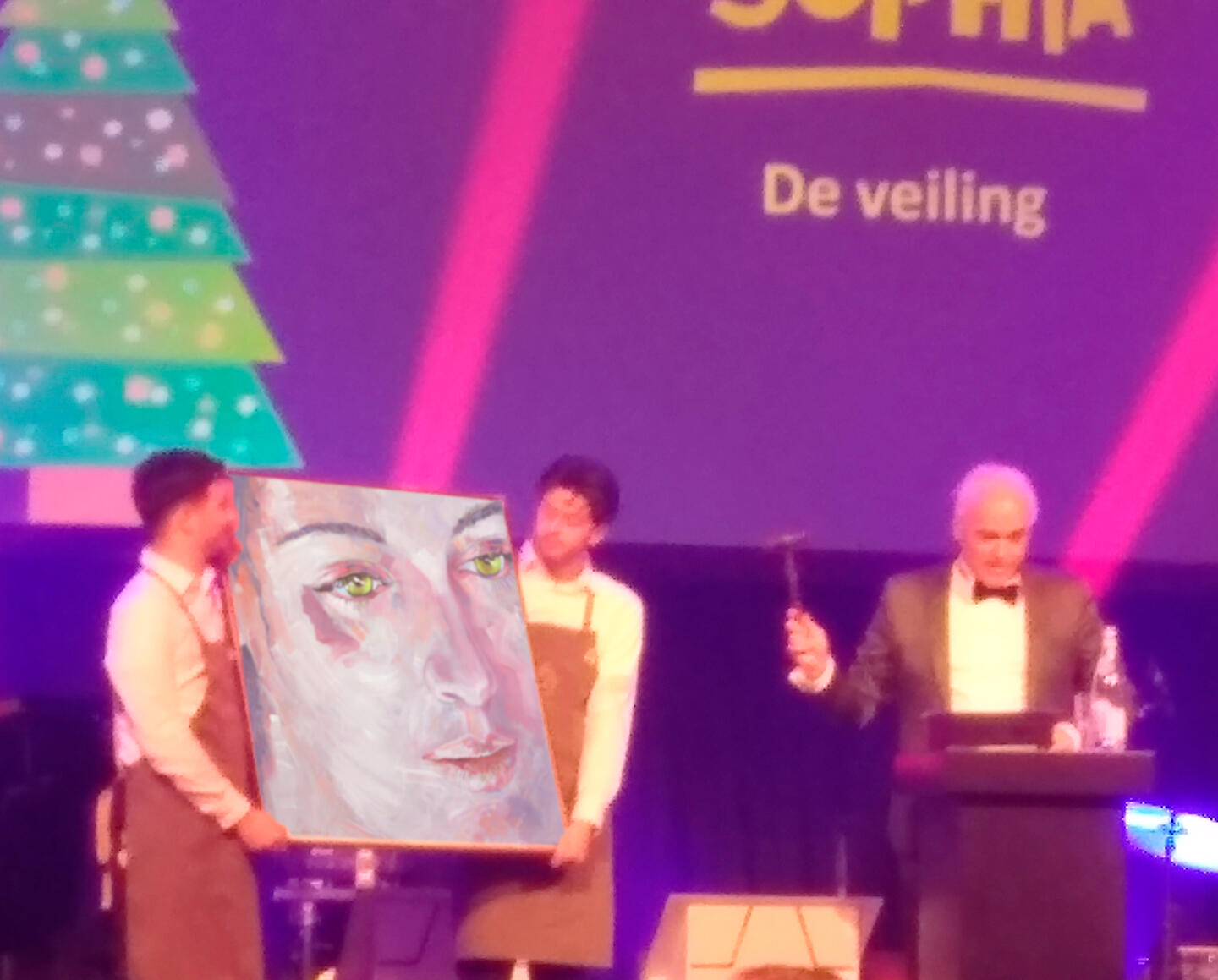 Swans flying in artificial lights 100 x 120cm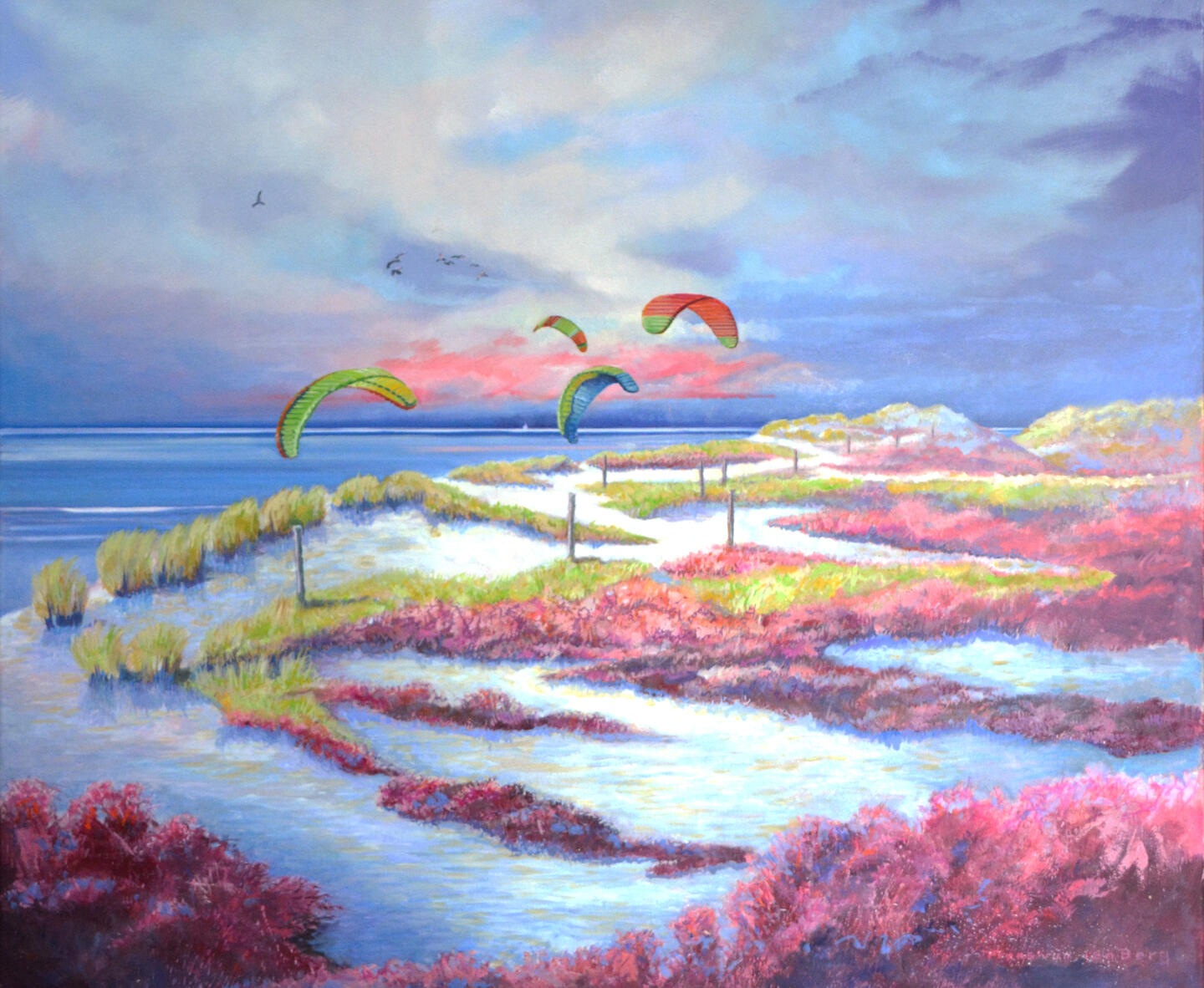 Rockanje in the spring 100 x 130 cm

Money crisis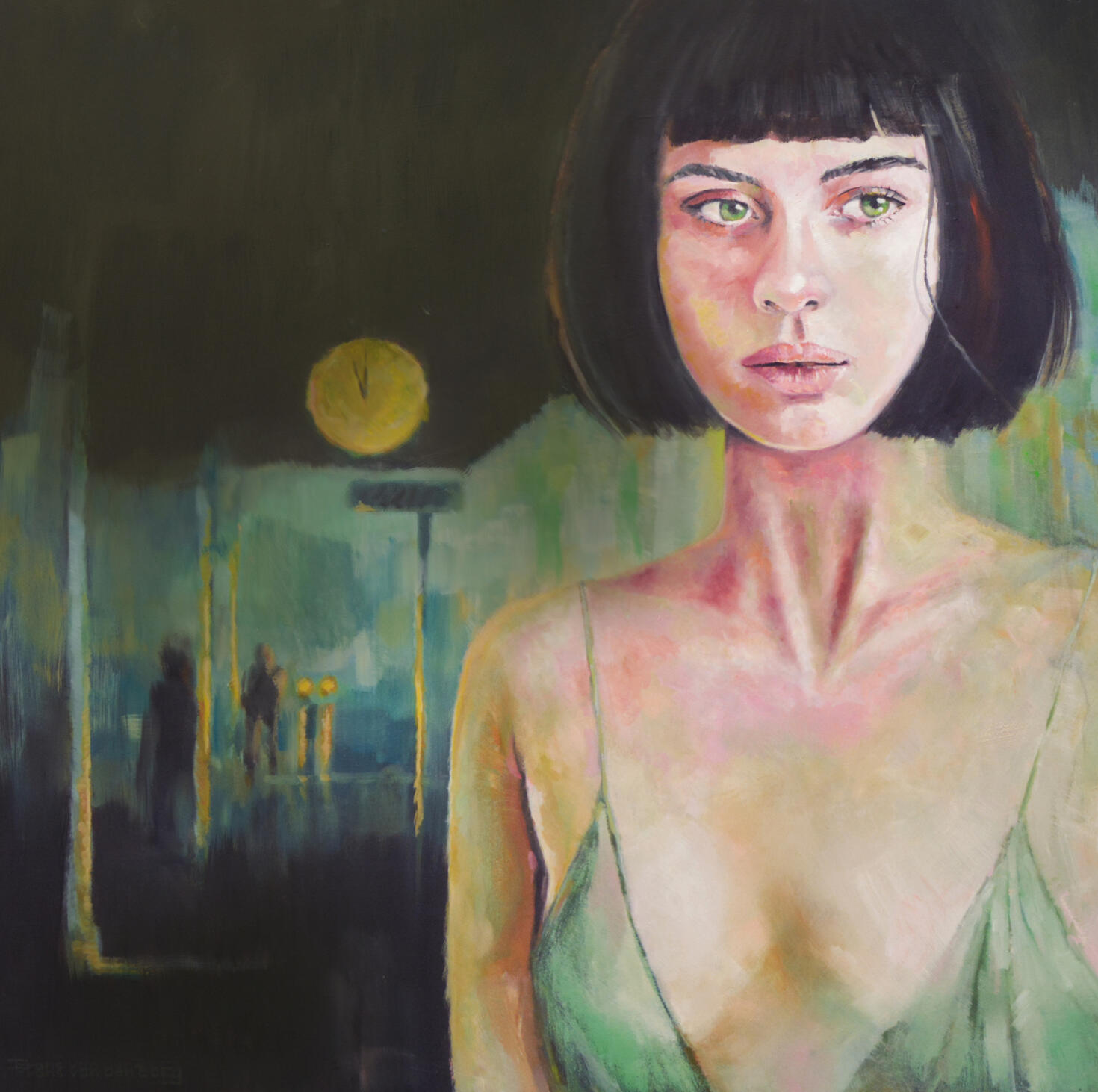 Just on time 90 x 90 cm

Portraits
Besides beauty, there are often puzzling elements
found in the paintings. The search for tension and balance is something he never ends with. The expressive painting style gives the image extra liveliness.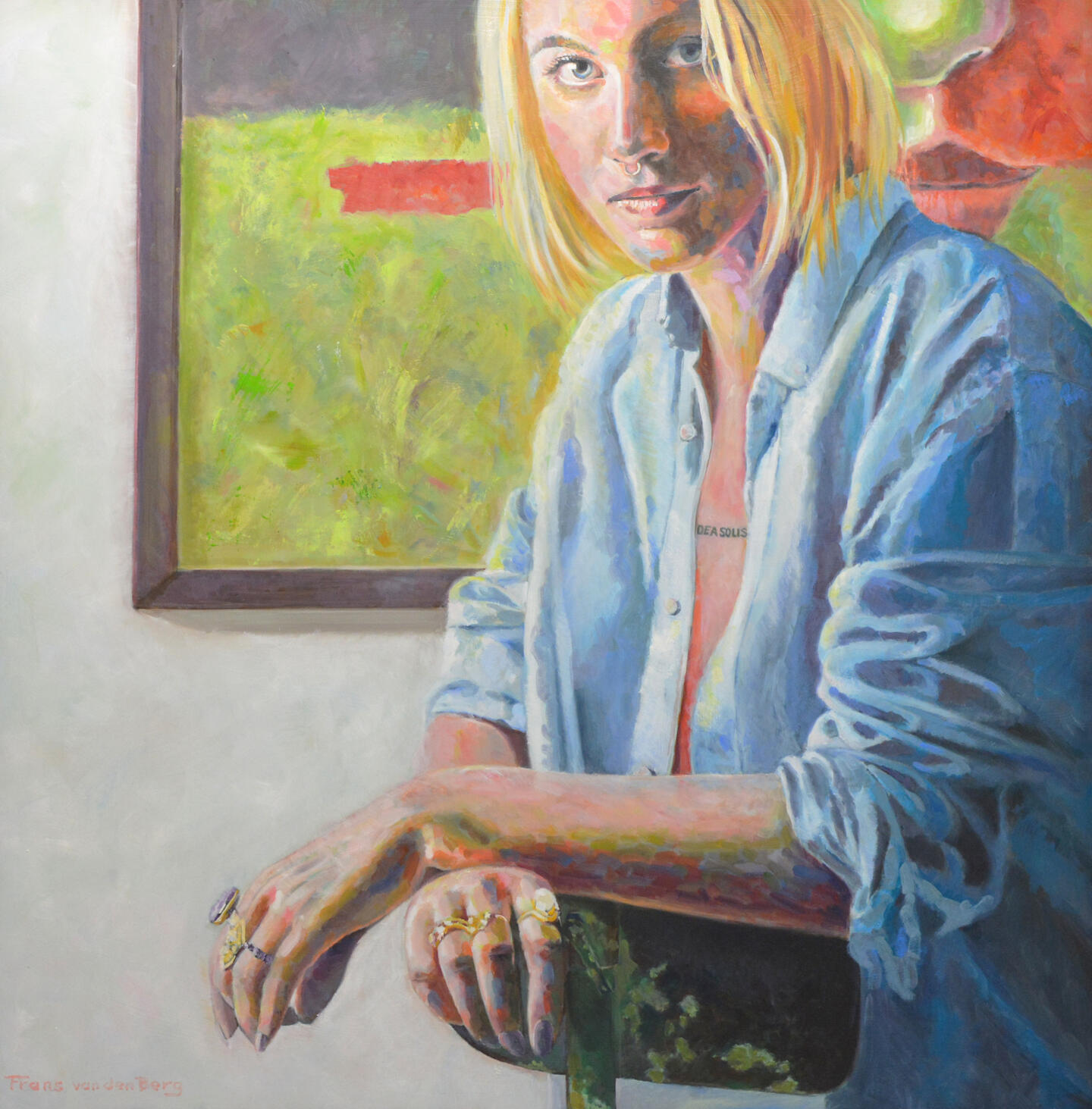 LADY WITH ORANGE MASK 100 x 150 cm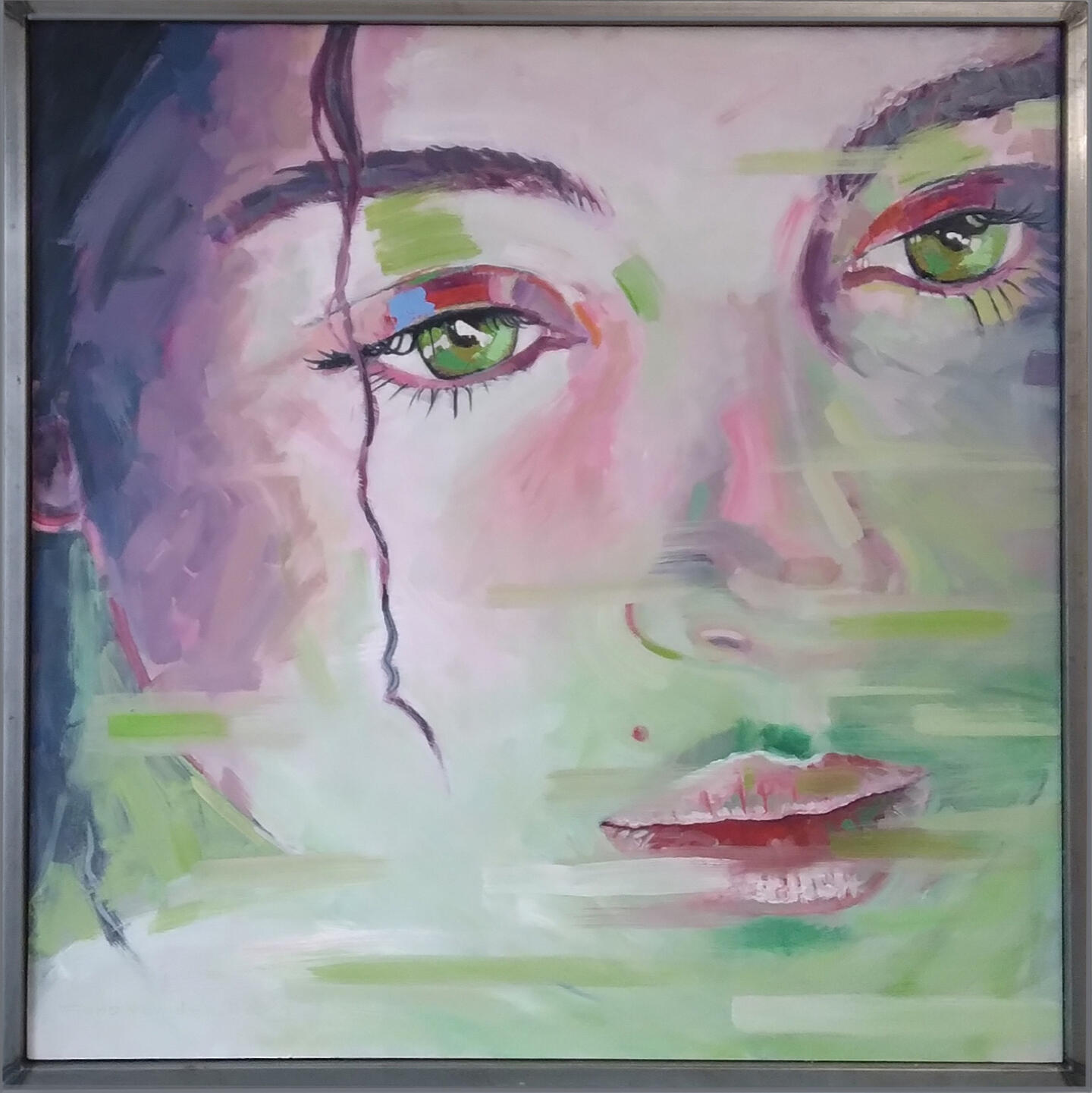 NEW: LADY WITH
STUNNING GREEN EYES 90 x 90 cm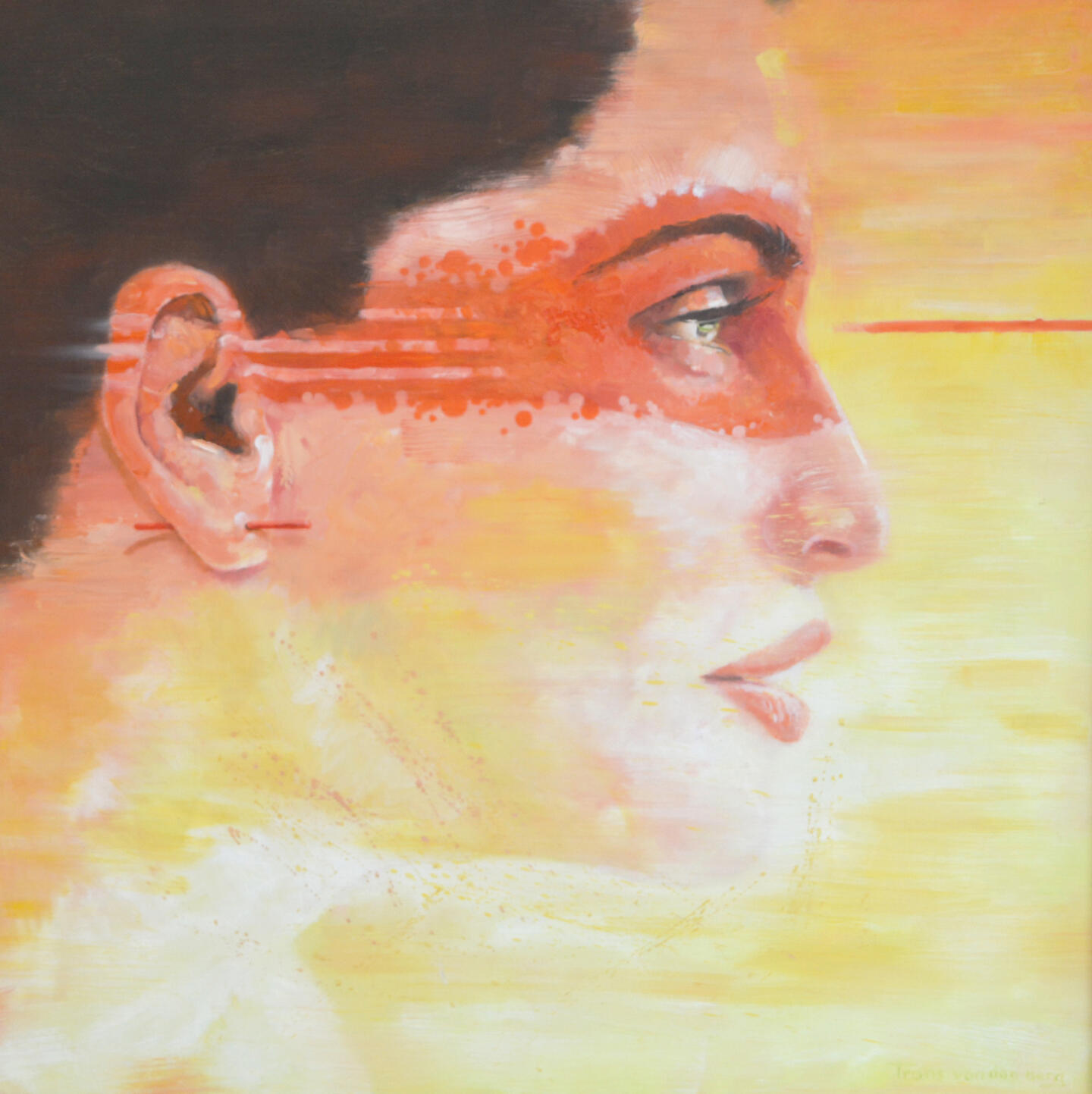 YELLOW LADY WITH ORANGE 90 x 90 cm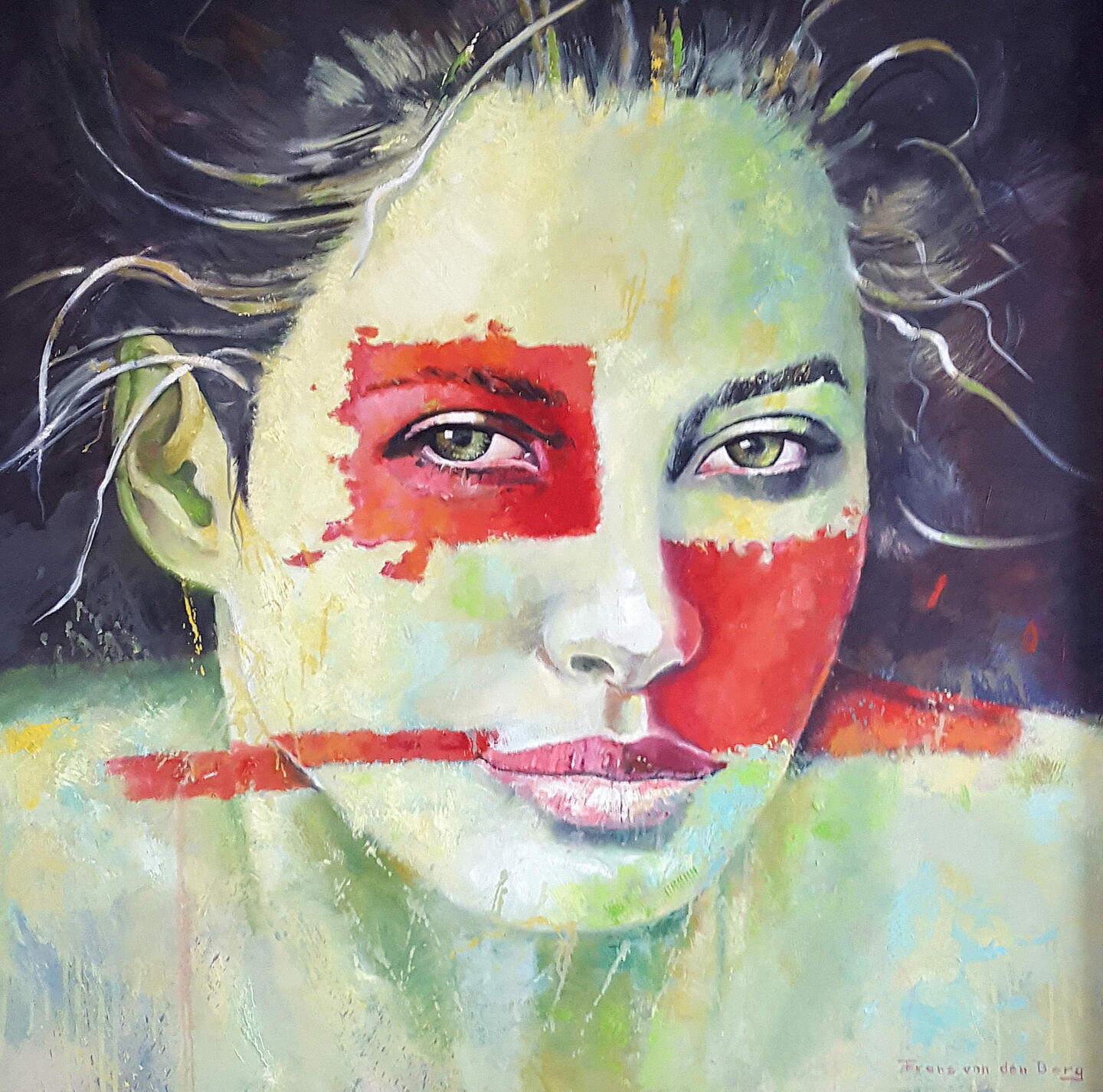 YELLOW / GREEN BEAUTY
90 x 90 cm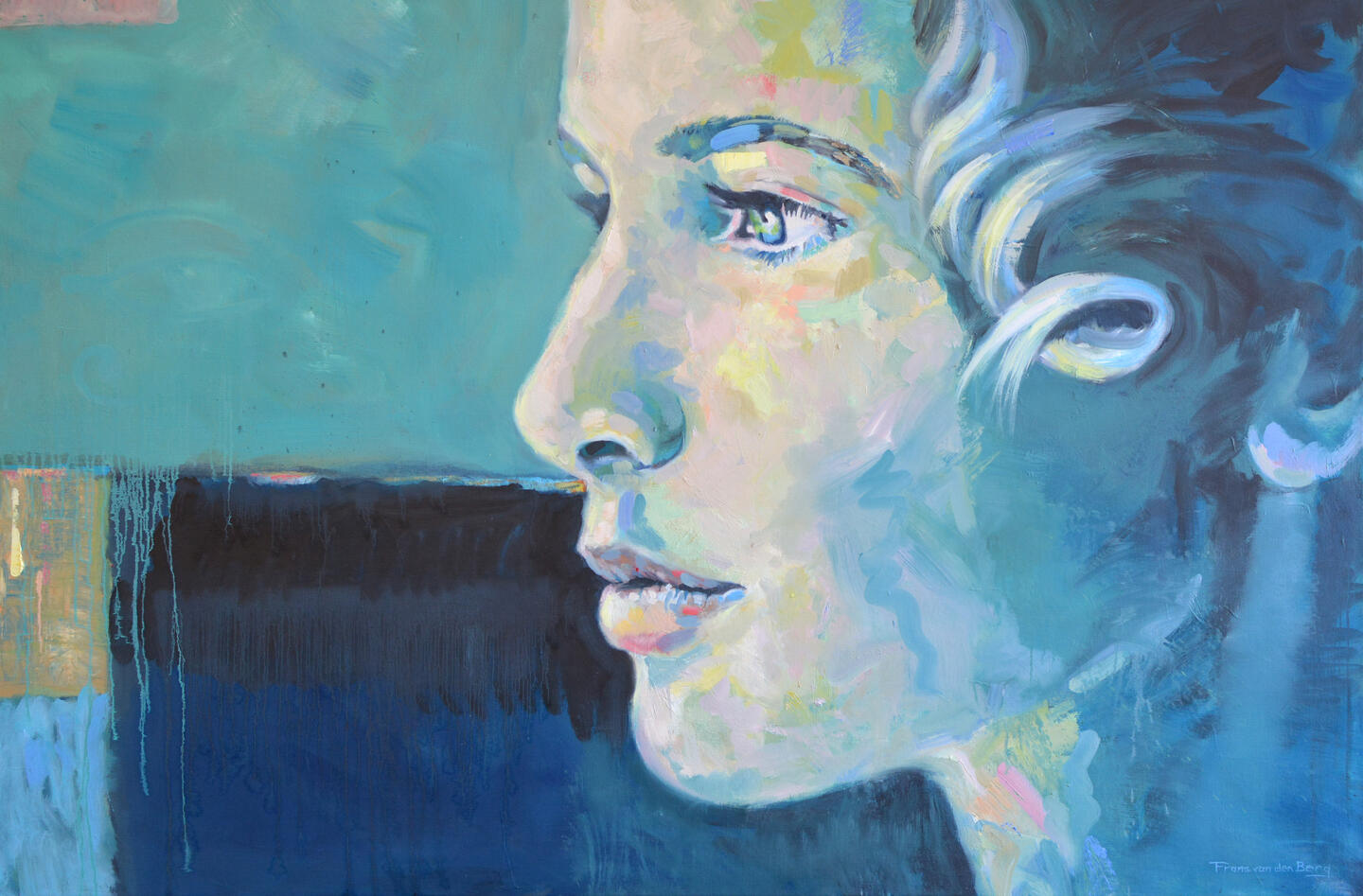 Dreaming lady with blue eyes 30 x 21 cm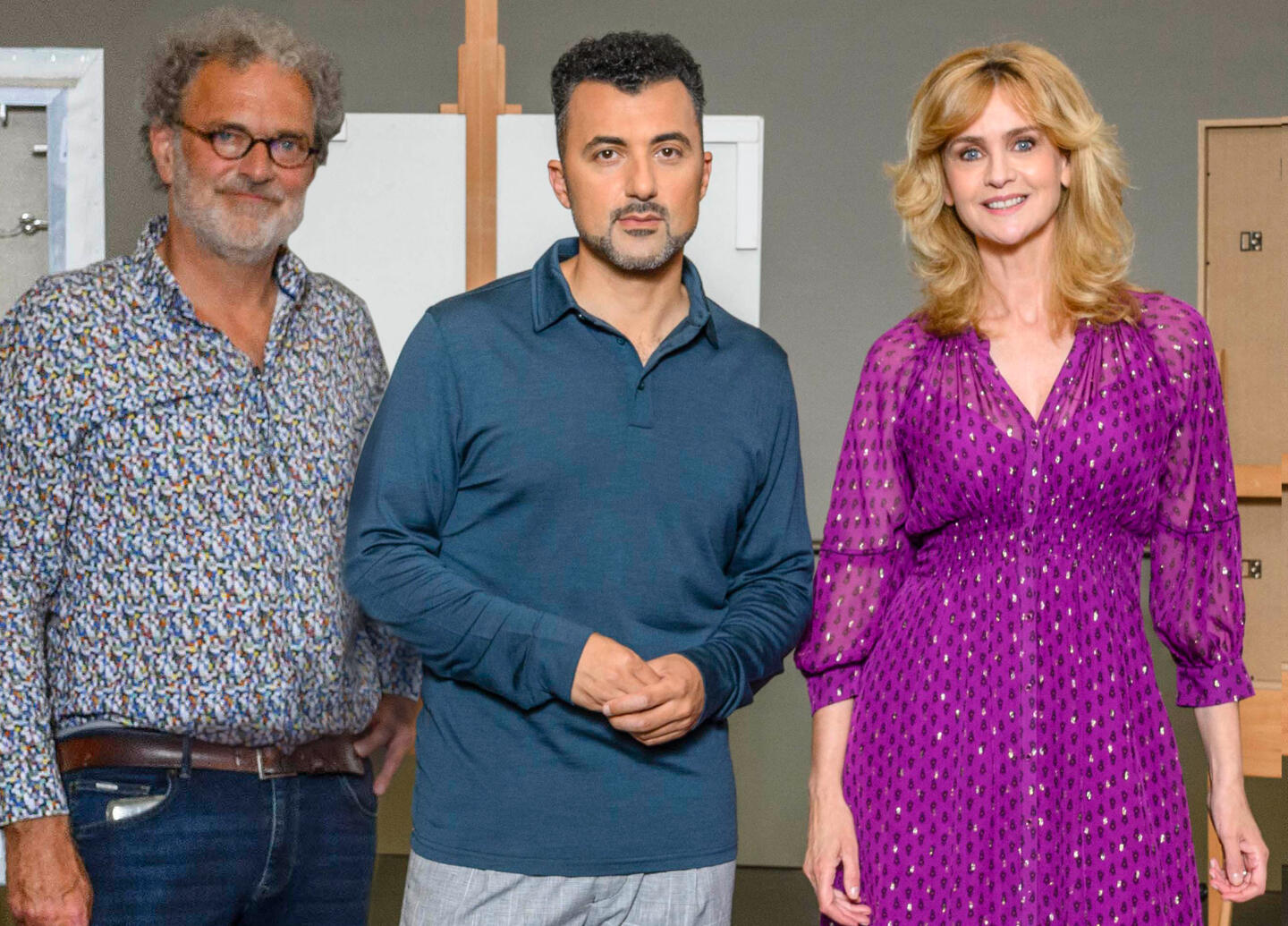 Beauty with orange spots 90 x 90 cm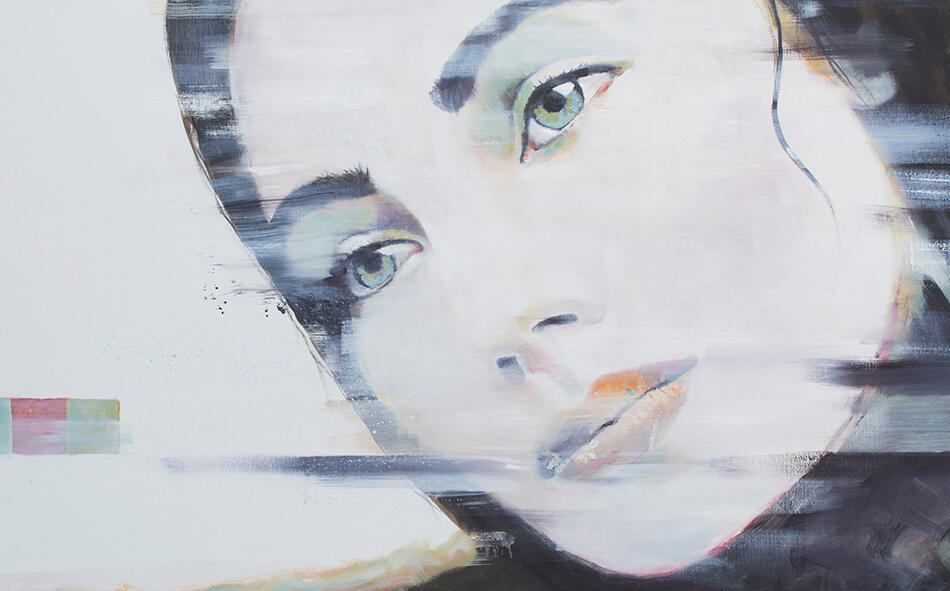 Beauty with geen eyes 150 x 100
cm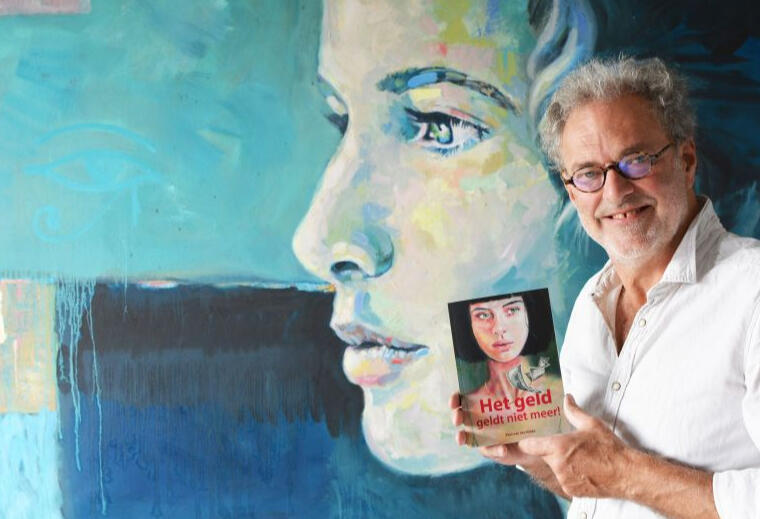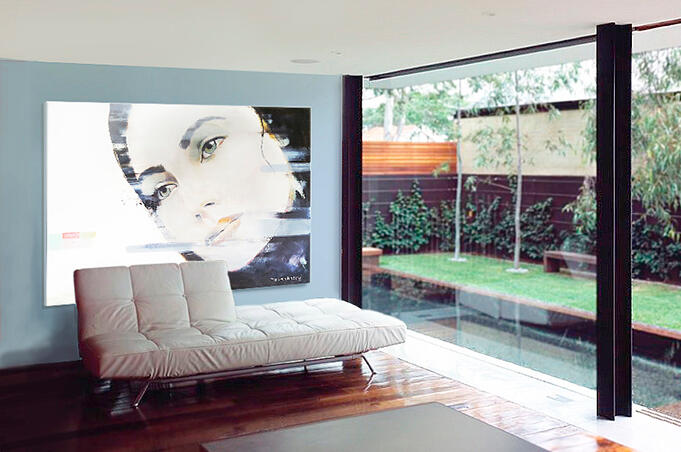 BEAUTY WITH GREEN EYES 150 x 100 cm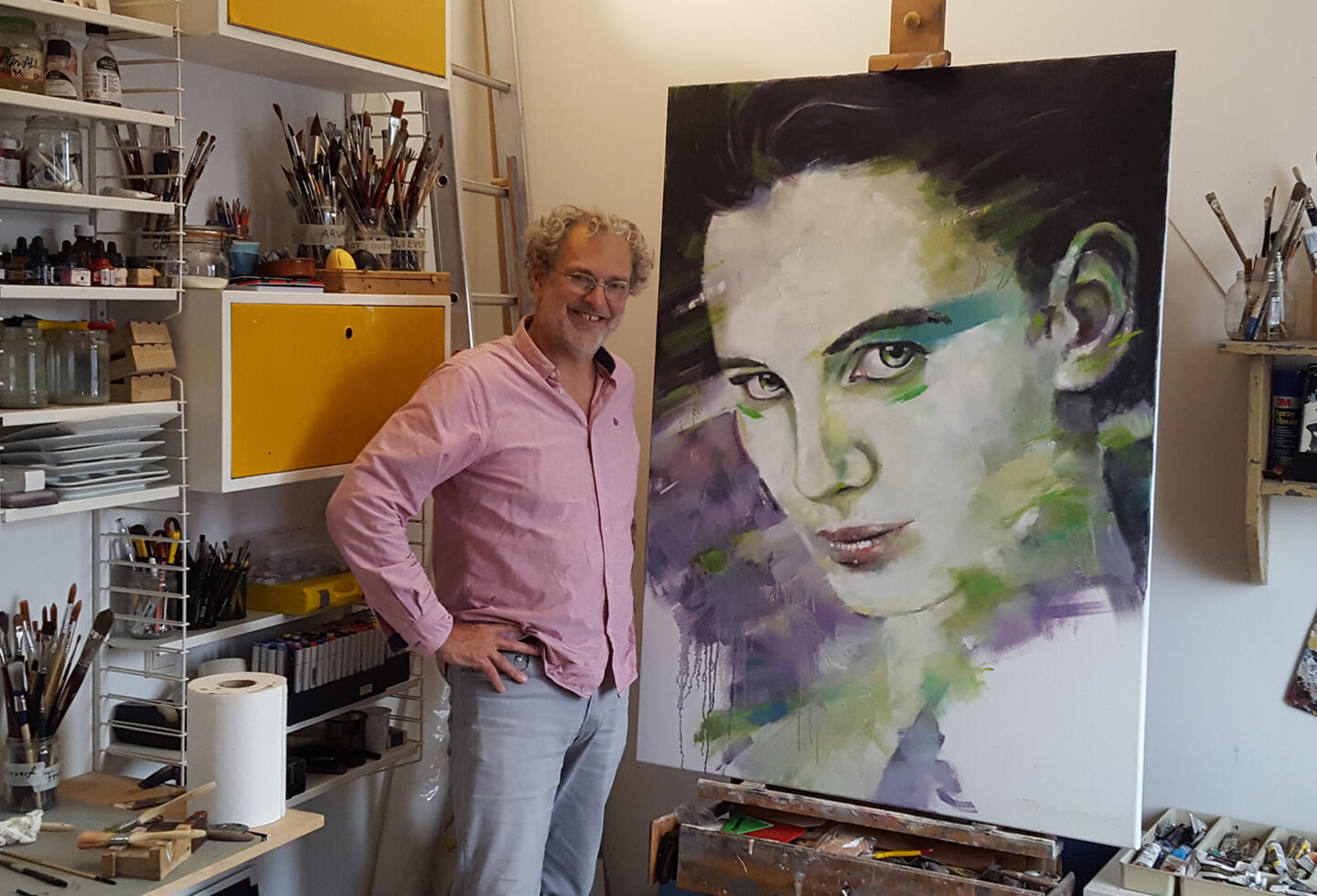 GREEN LADY 130 x 100 cm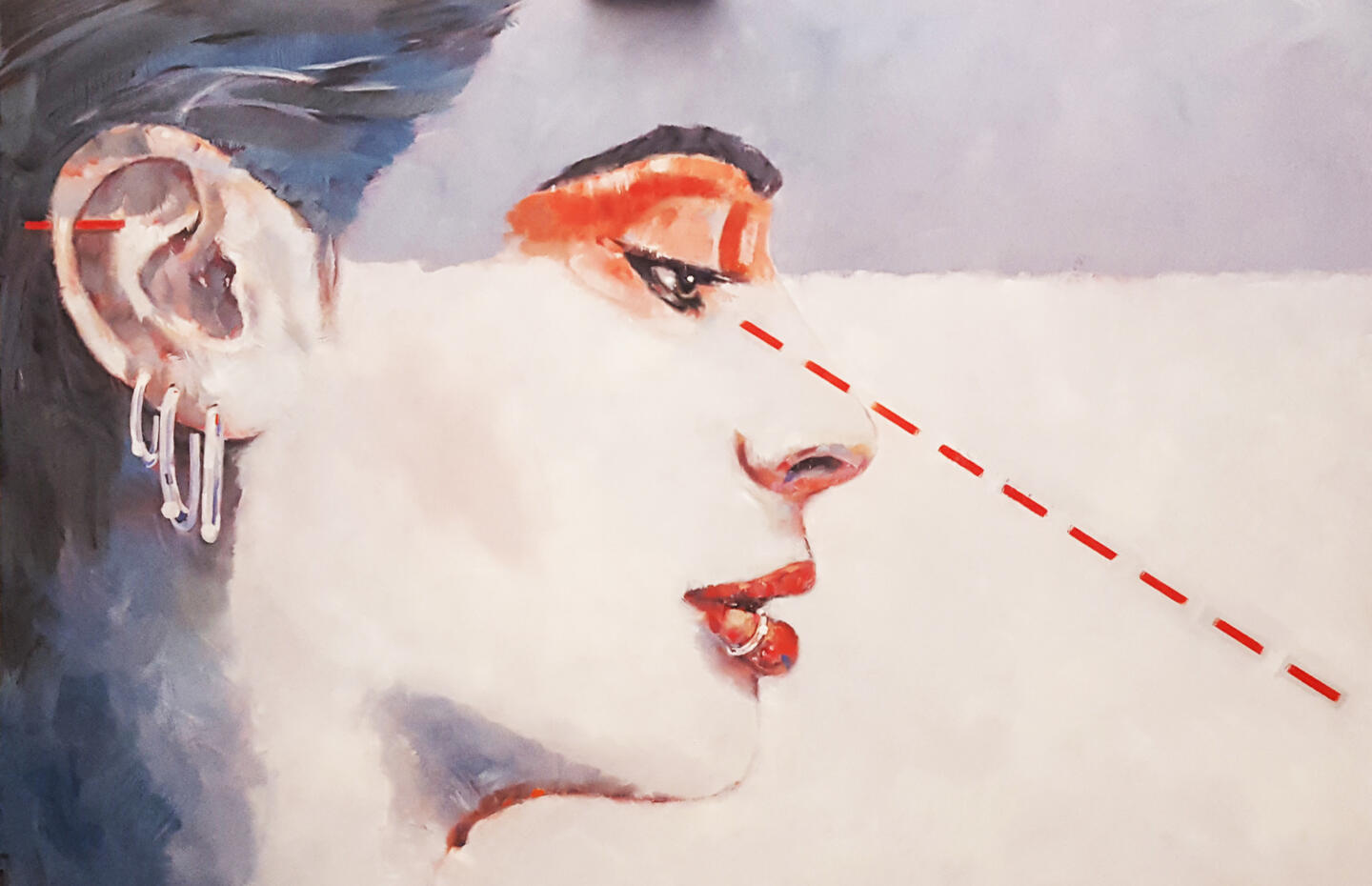 WHERE IS SHE LOOKING AT? 150 x 100 cm
WHO IS POINTING AT HER 100 x 150 cm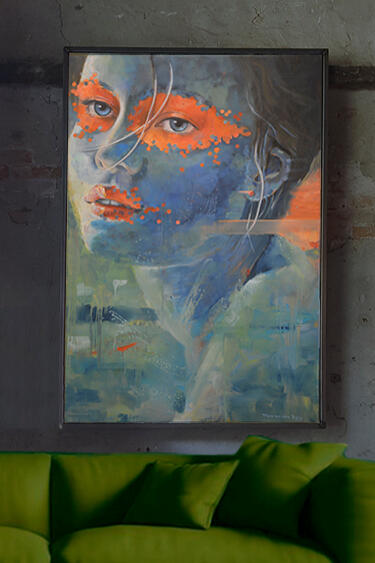 SOLD: 150 x 100 cm
Sold: 100 x 150 cm
SOLD: 100 x 150 cm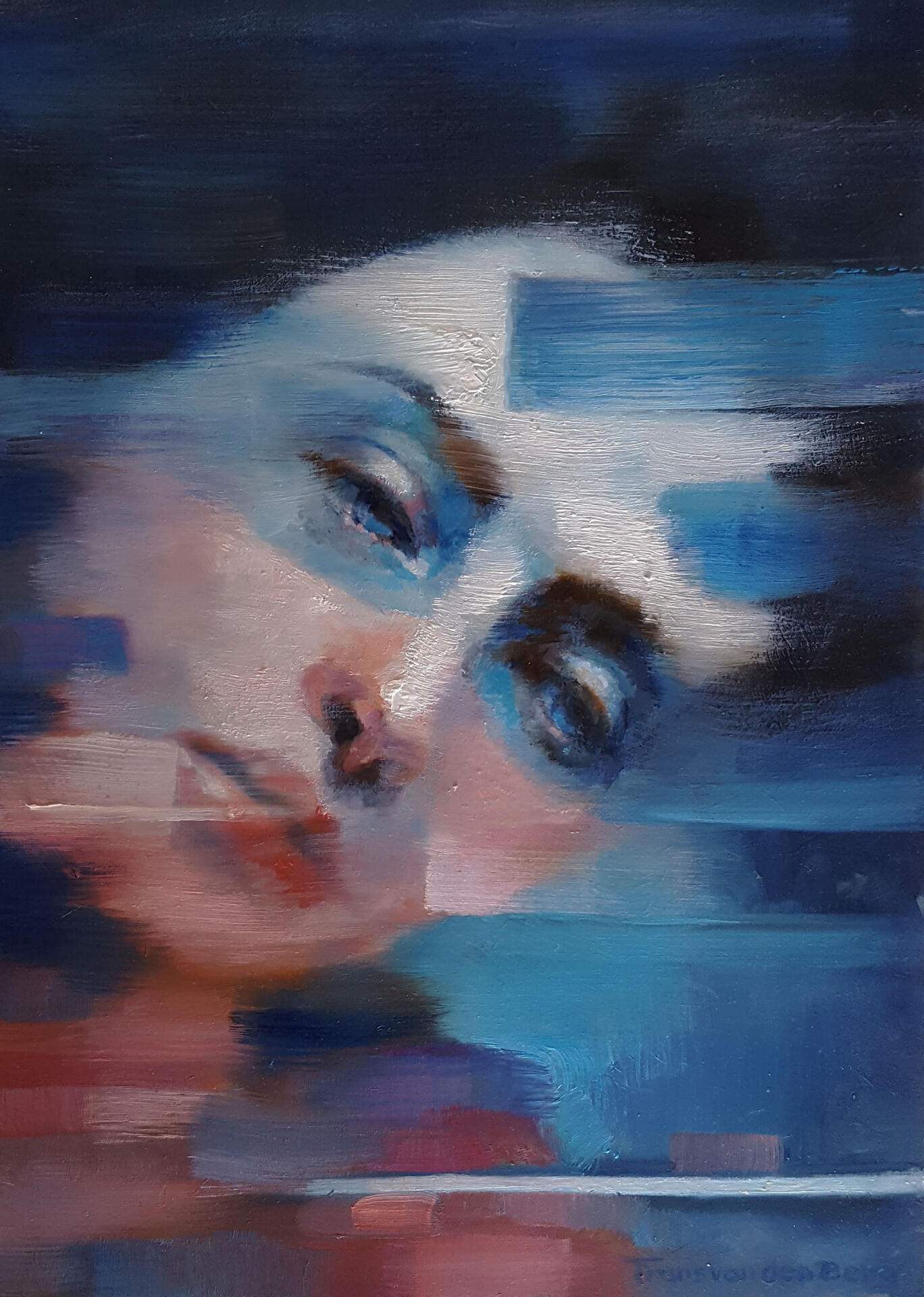 Landscapes
For landscapes, he paints his immediate surroundings as inspiration, outdoors in miniature, to later elaborate on a larger format in his studio studio. Beautiful, panoramic views are central to which landscape aspects such as lighting or an airplane can be an addition.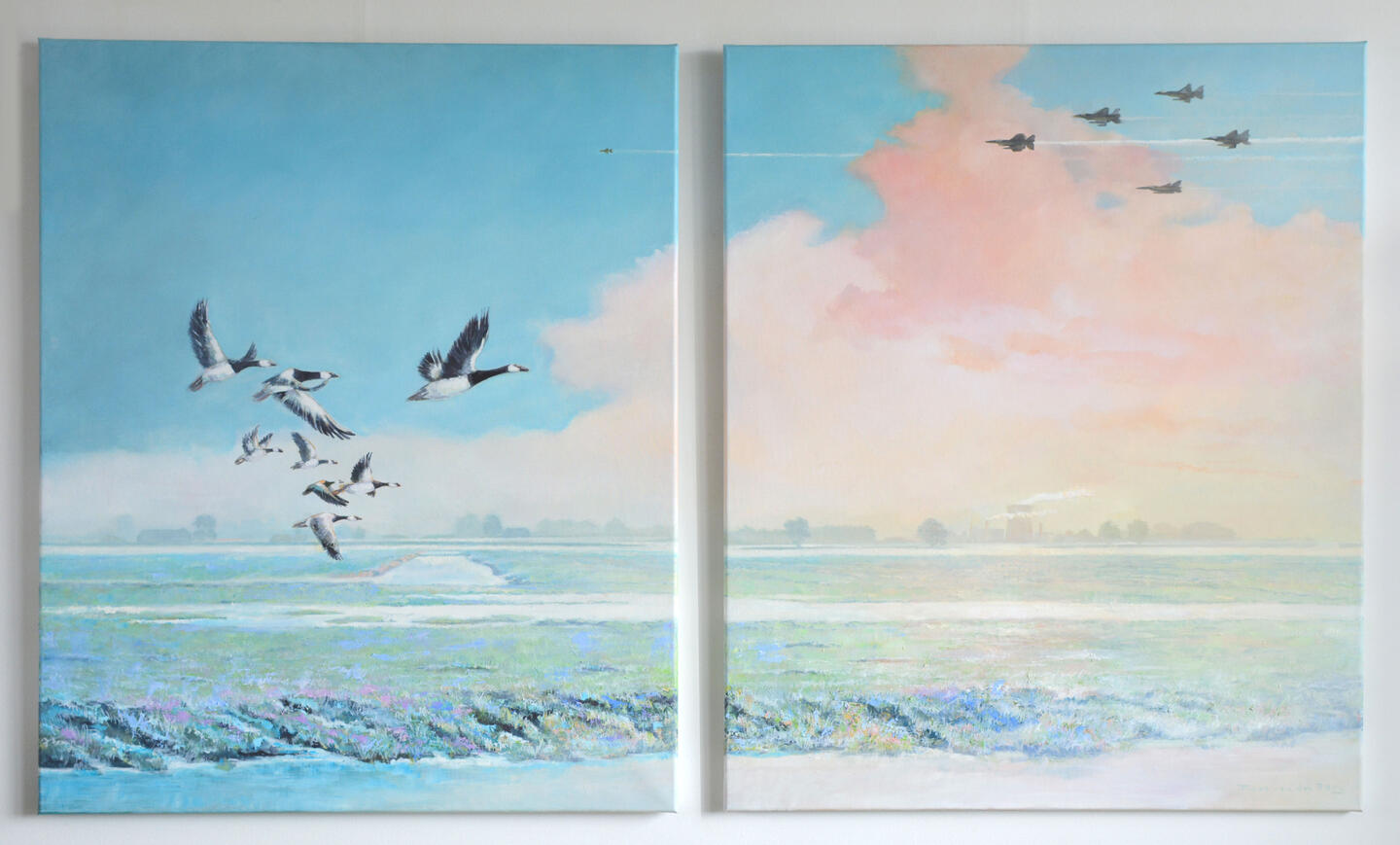 NO-FLYZONE
200 x 120 cm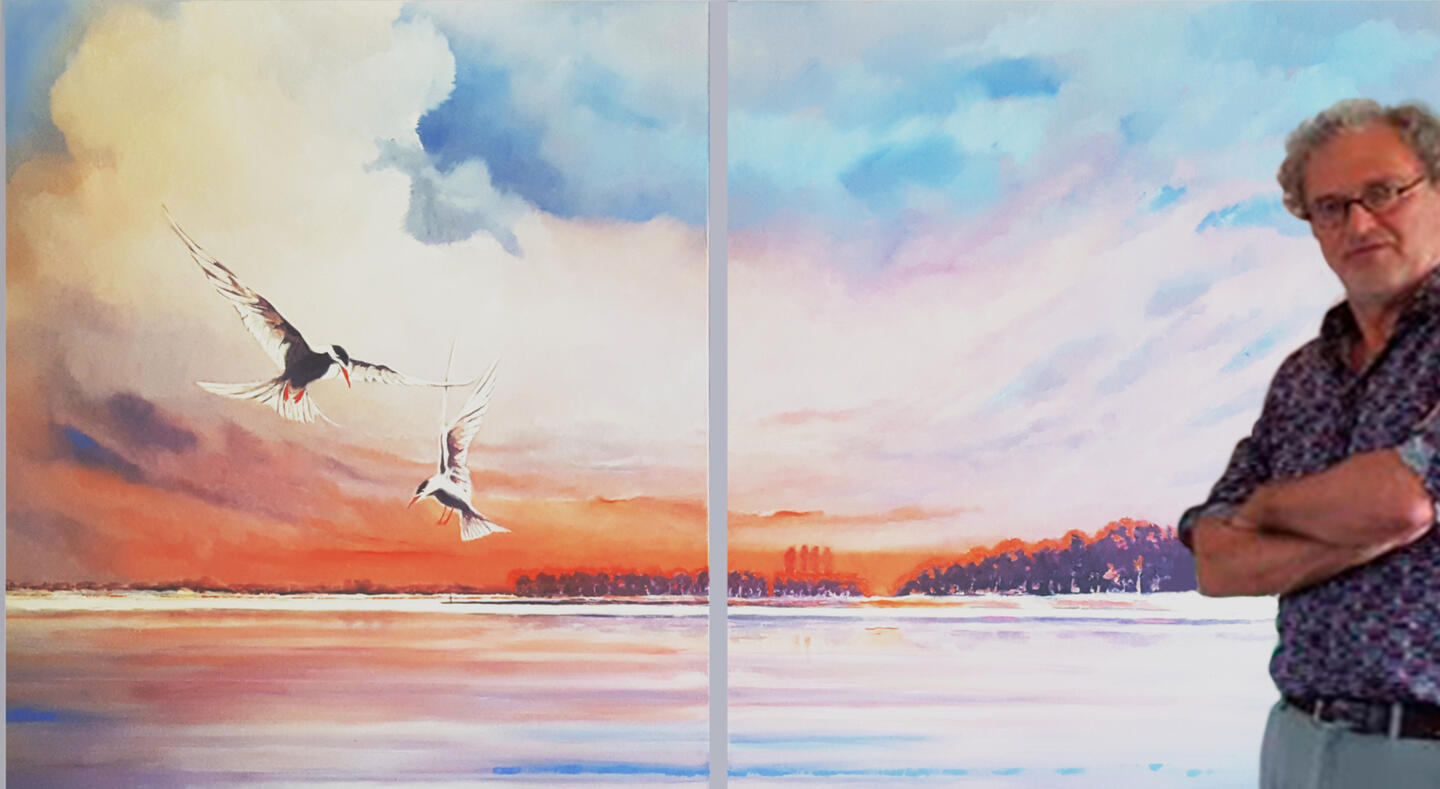 River at dawn 200 x 130 cm

The old sugar factory at dawn
140 x 100 cm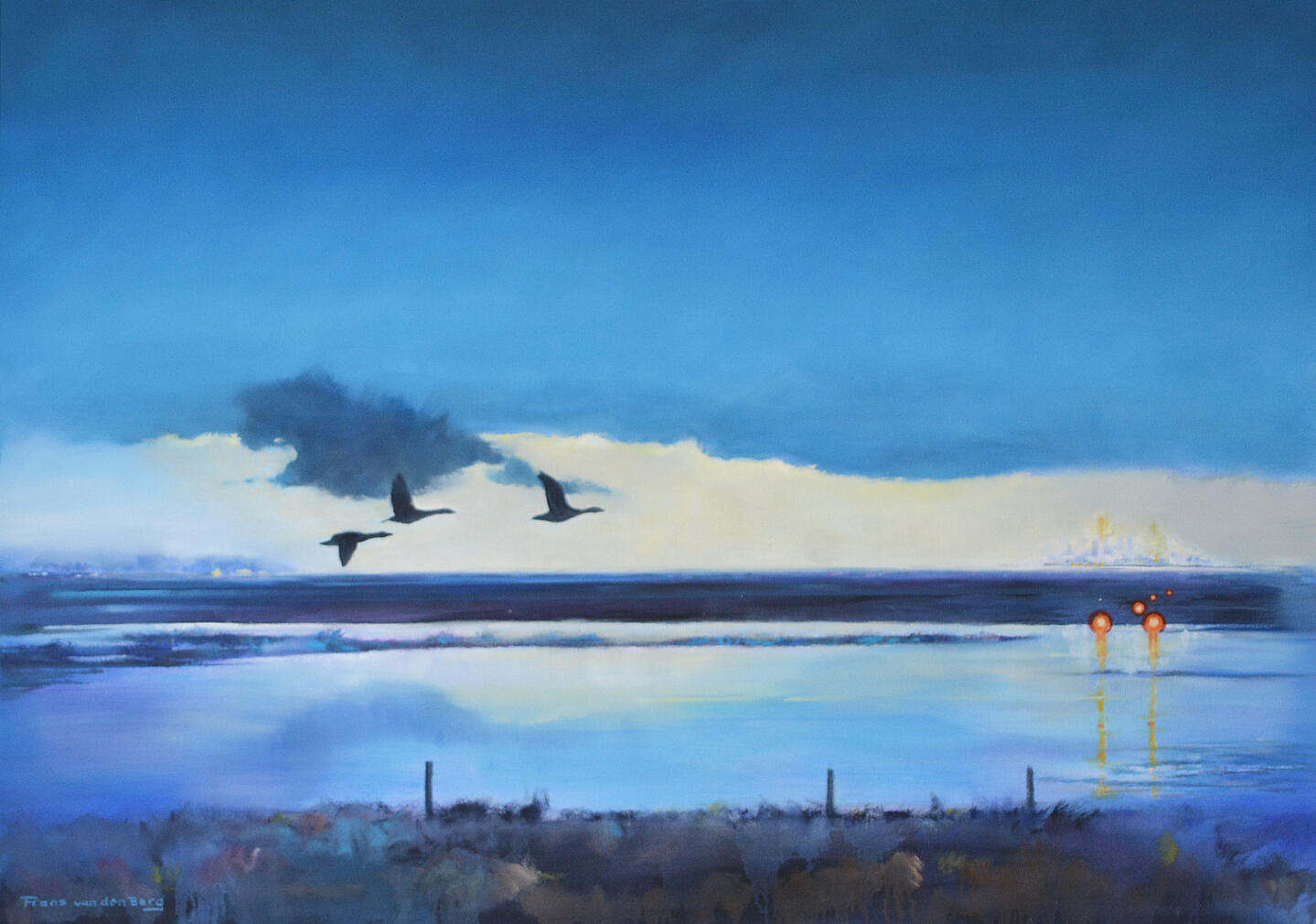 Landscape Strijen sas with geese and industry
100 x 140 cm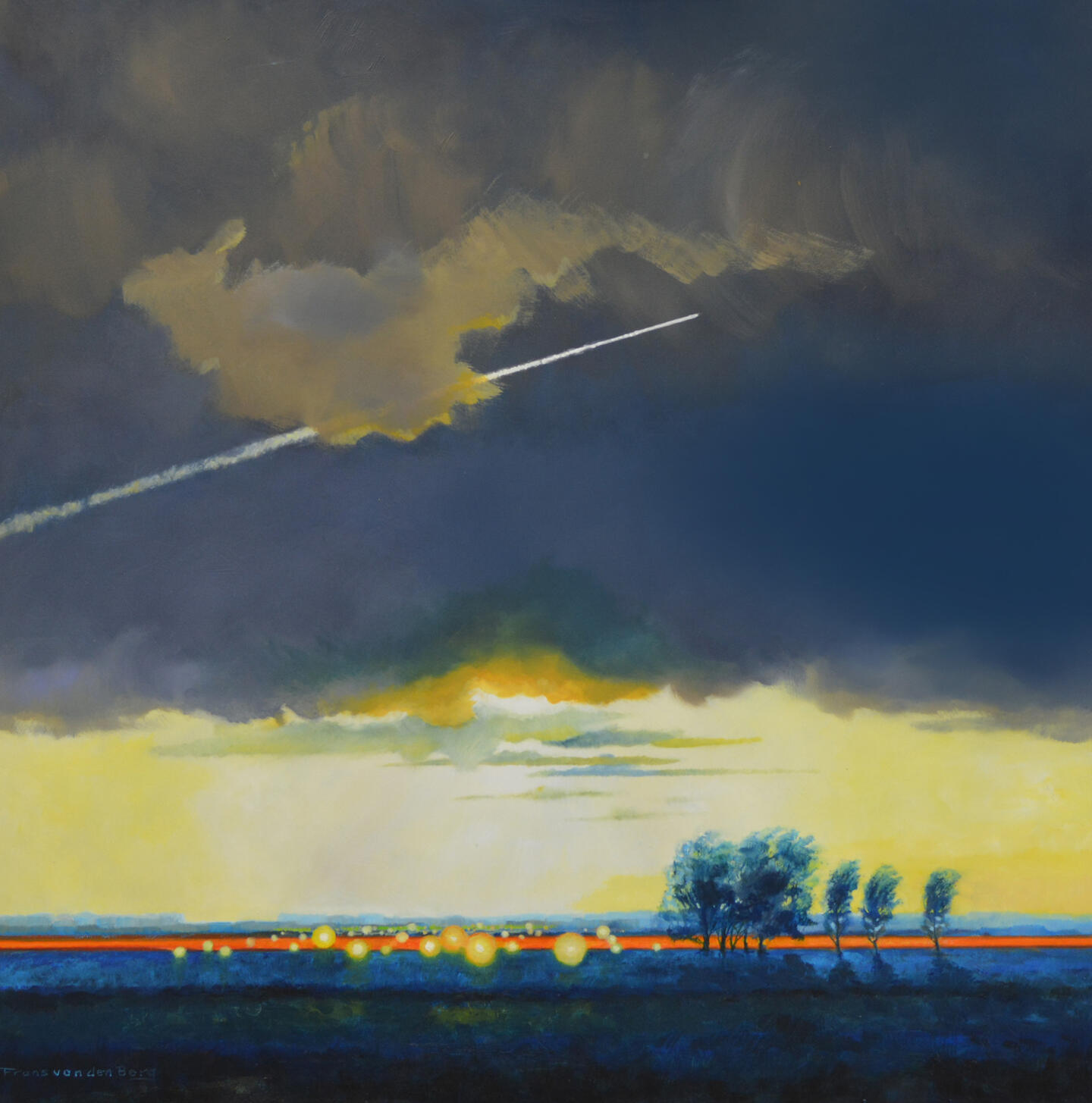 Mysterious lights and airplane
90 x 90 cm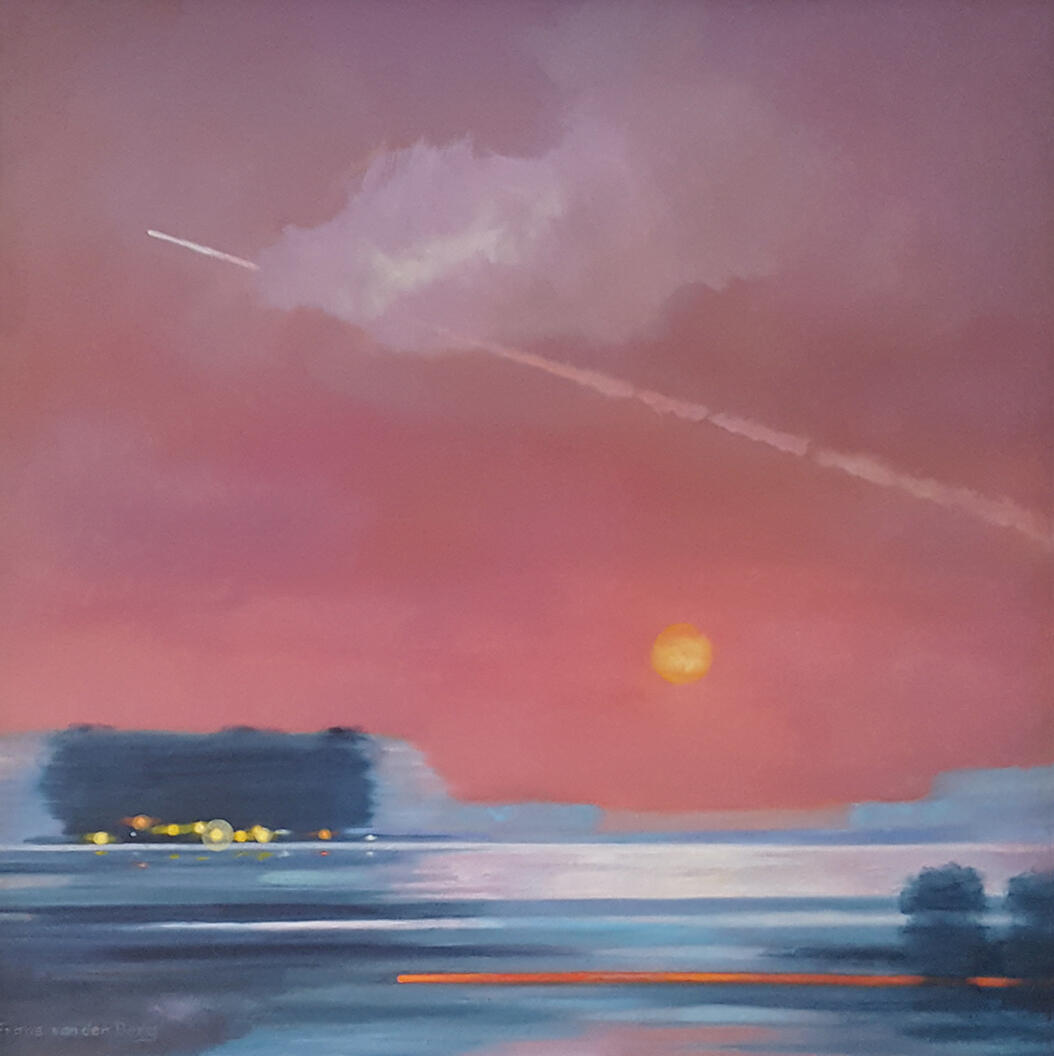 Red sky with mysterious lights and airplane
90 x 90 cm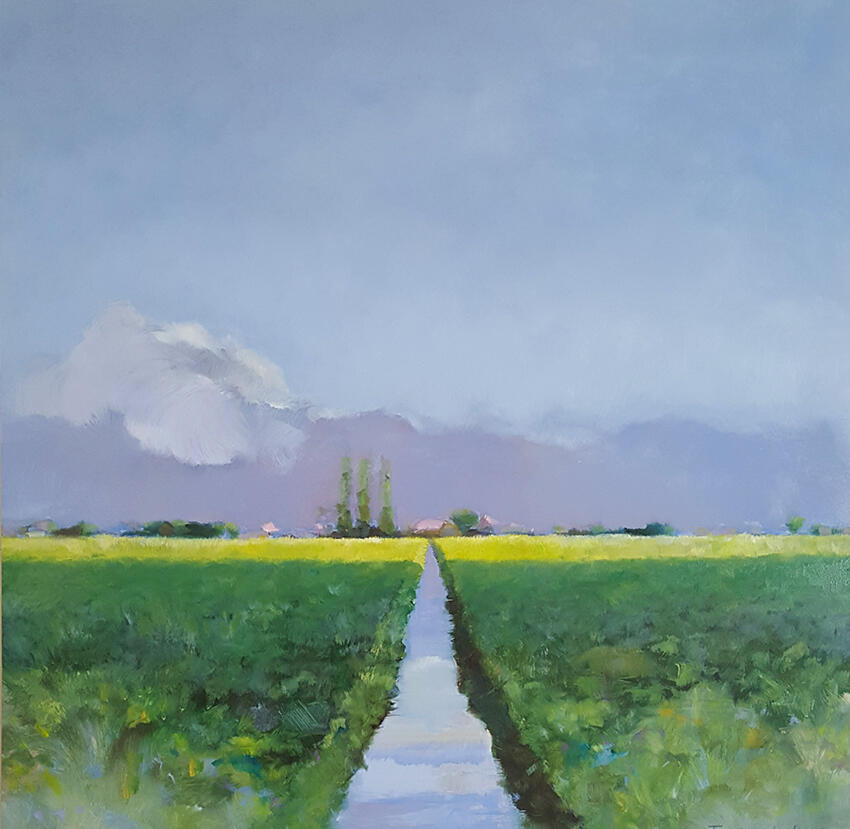 Dutch mountains 90 x 90 cm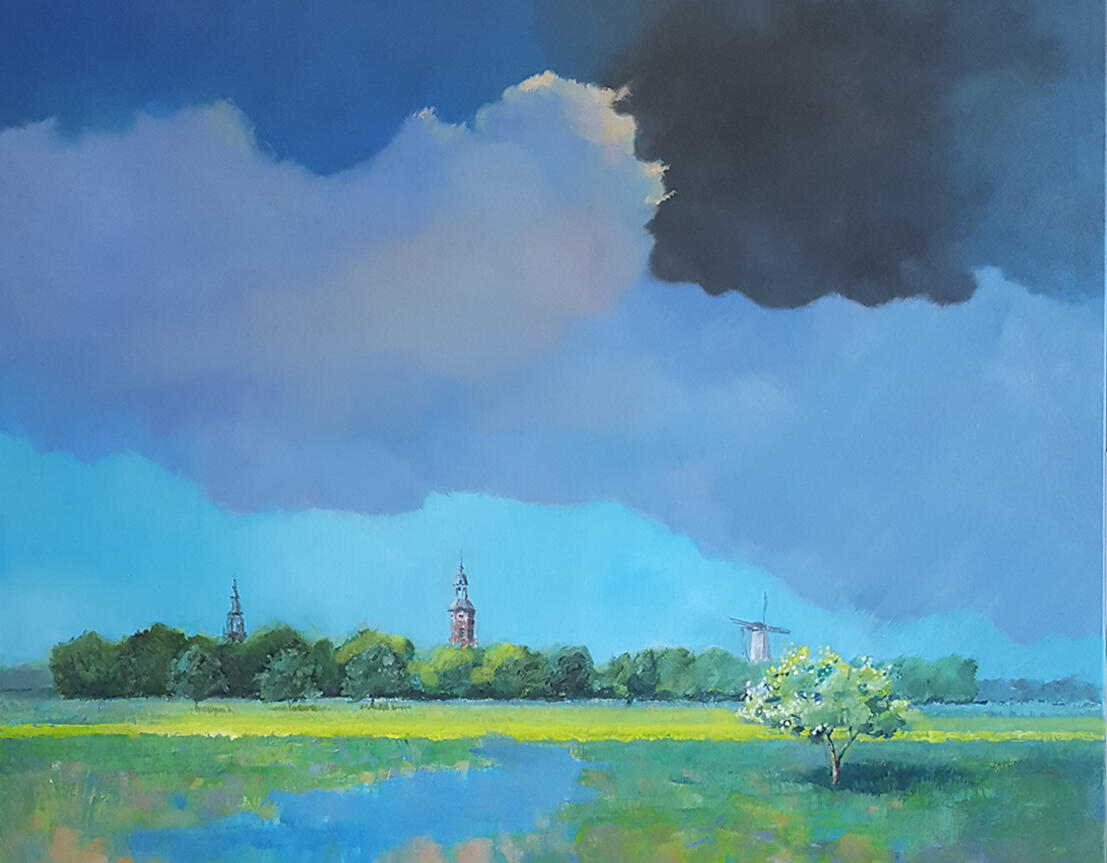 Landscape Buren with apple tree in blossem
100 x 120 cm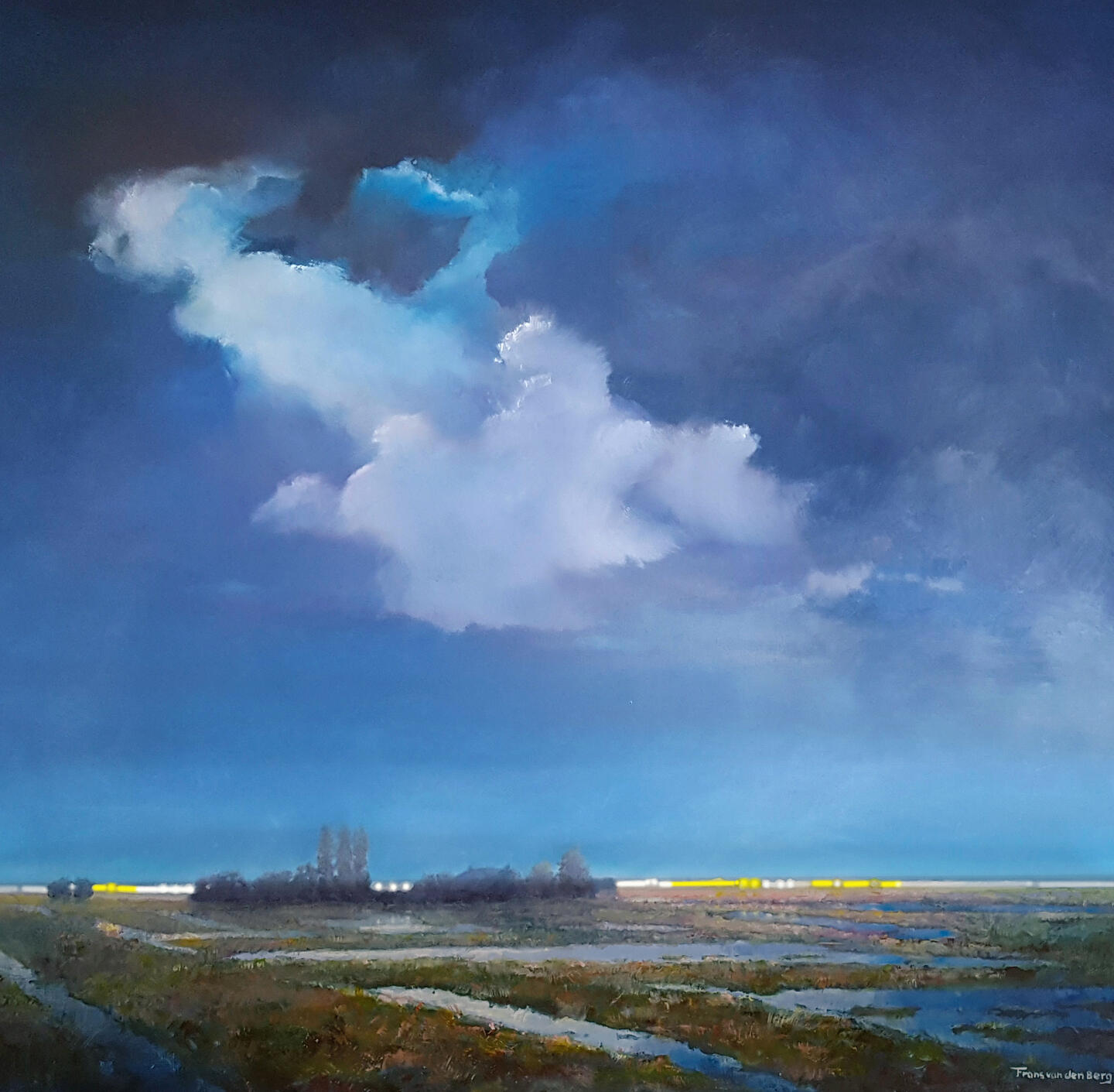 WET WINTER TIME 90 x 90 cm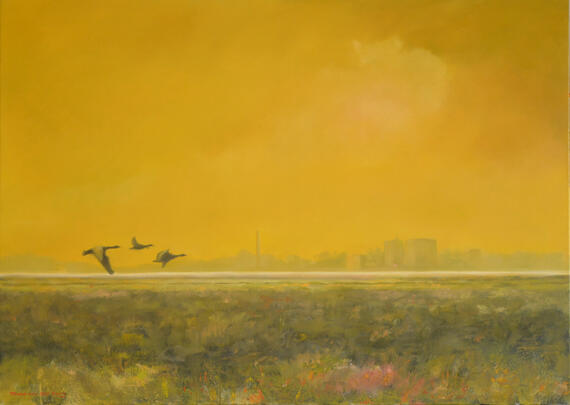 SOLD: INTERIOR WITH LANDSCAPE

SOLD: WAKING UP THE DAY 90 x 90 cm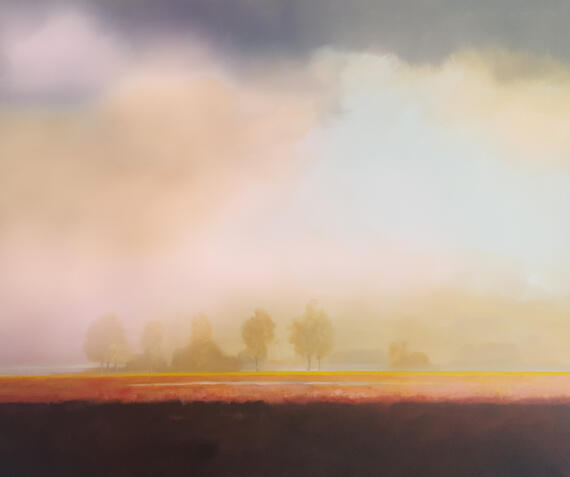 SOLD: STRIJENSAS IN THE FOG 100 x 120 cm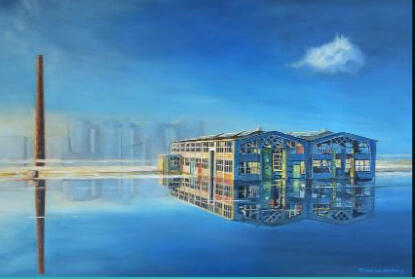 THE OLD SUGAR FACTORY AT DAWN 140 x 100 cm
you want to have a portrait
When painting a portrait in oil,
any size and color can be discussed.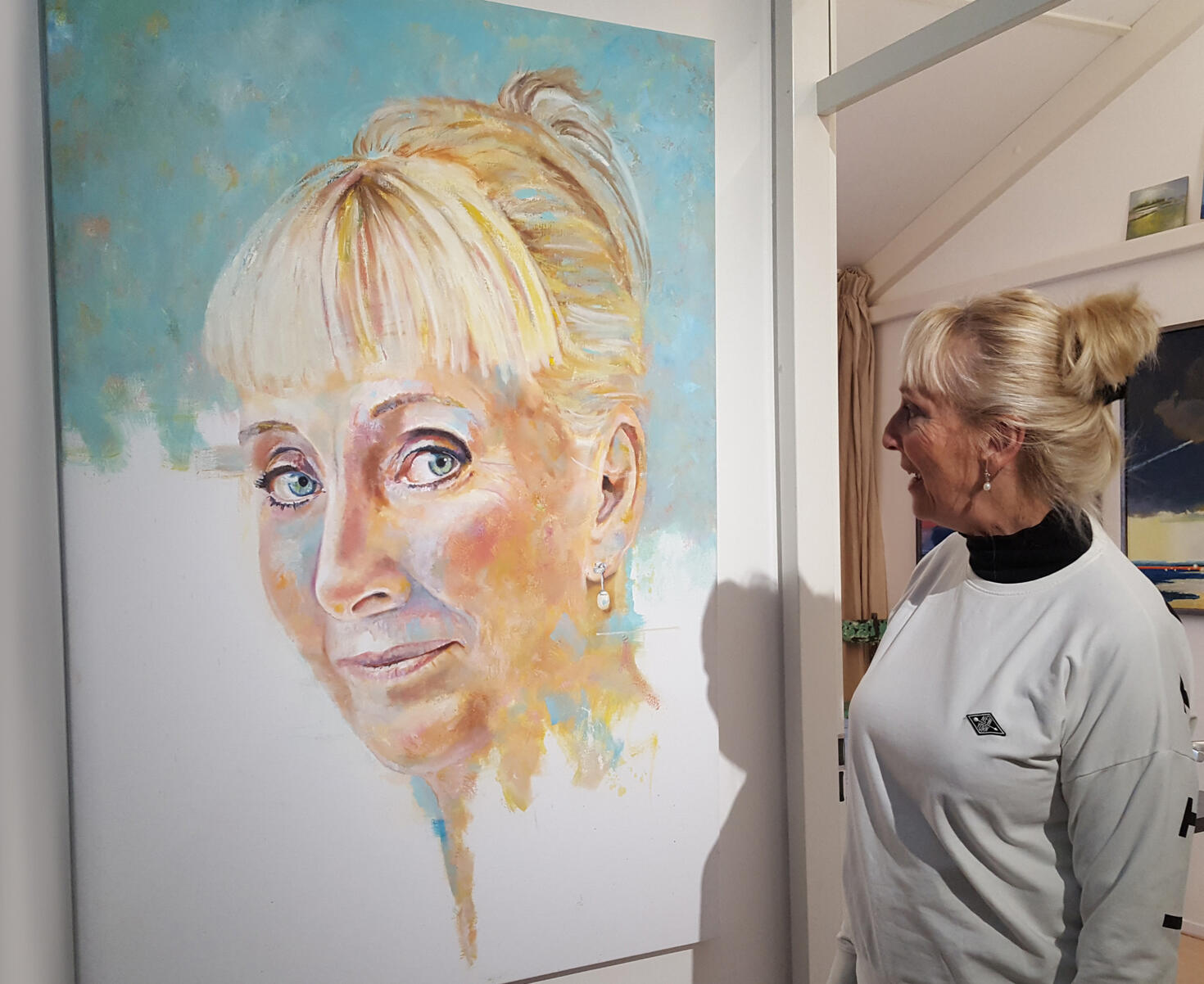 Portret 100 x 150 cm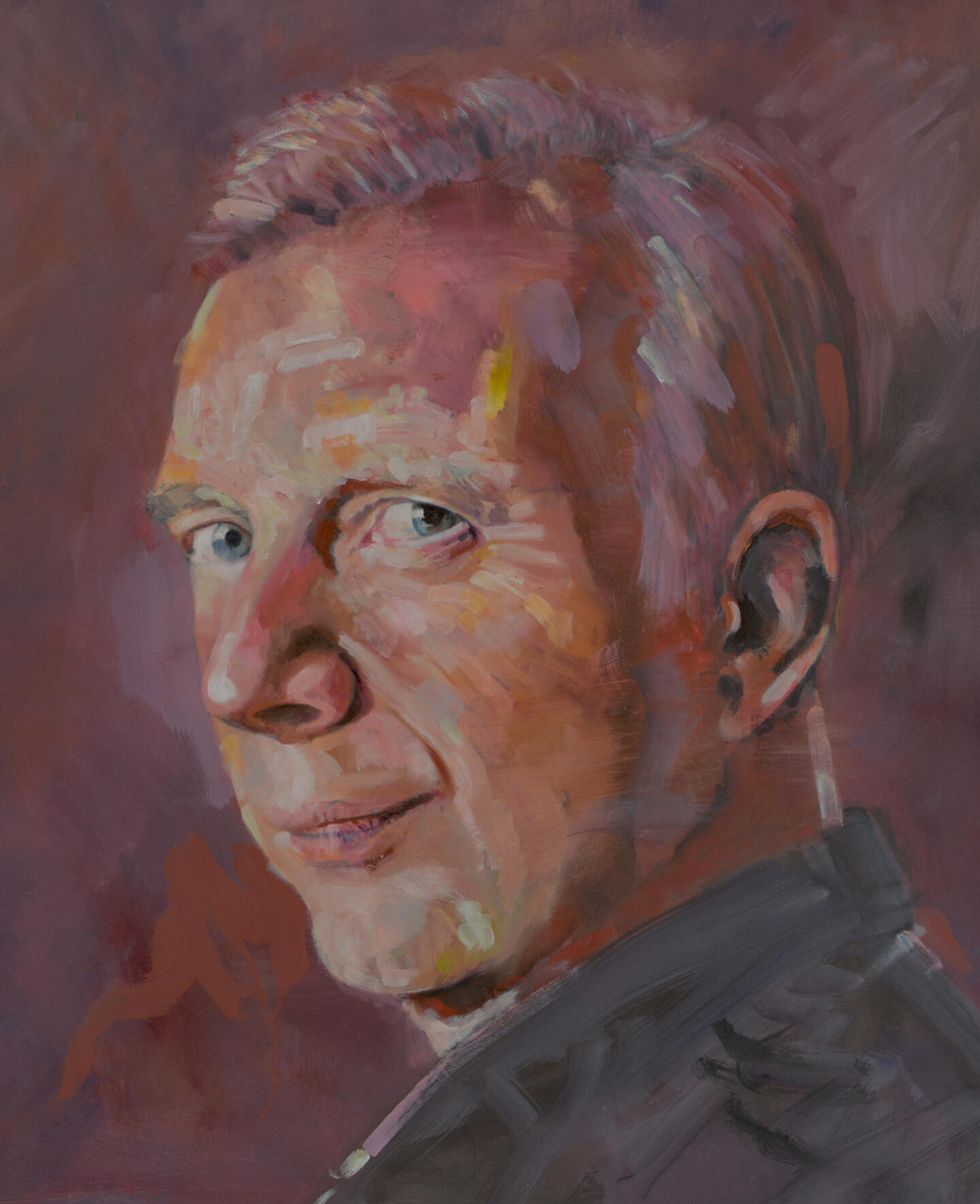 Portret 60 x 70 cm

Portret 90 x 90 cm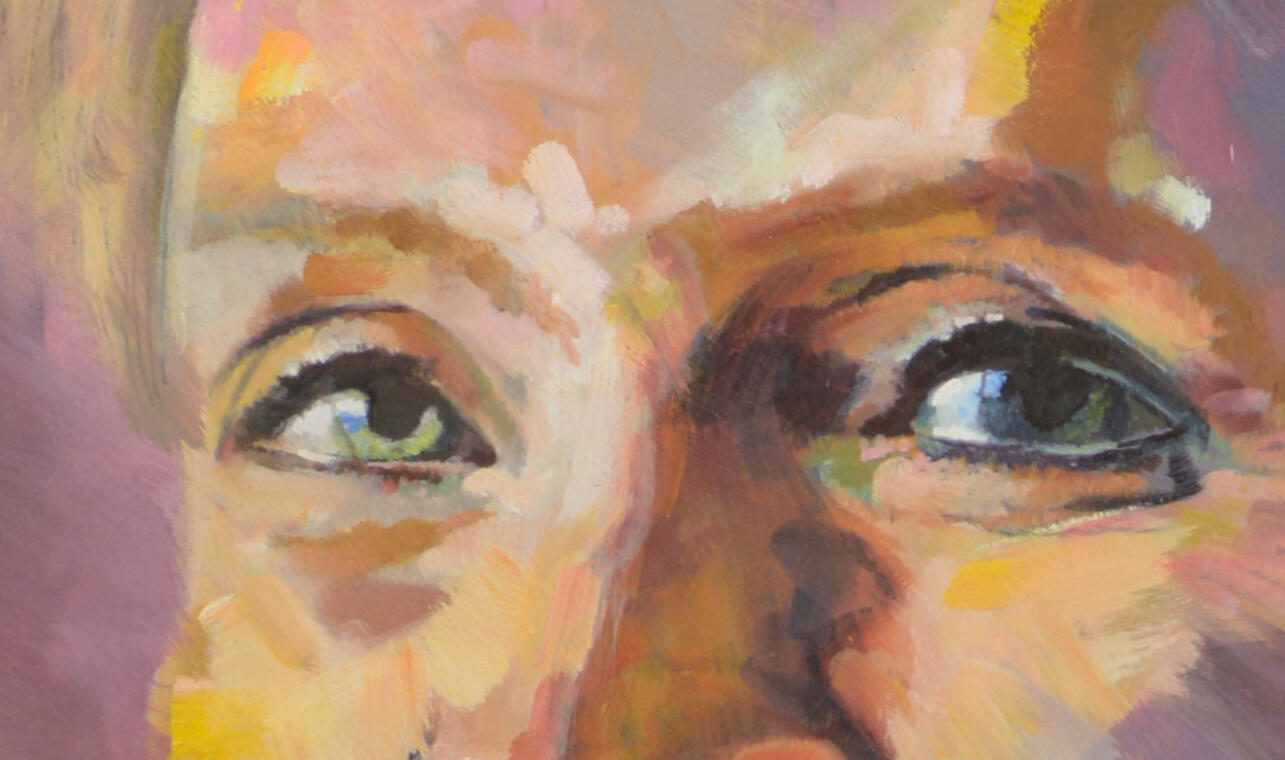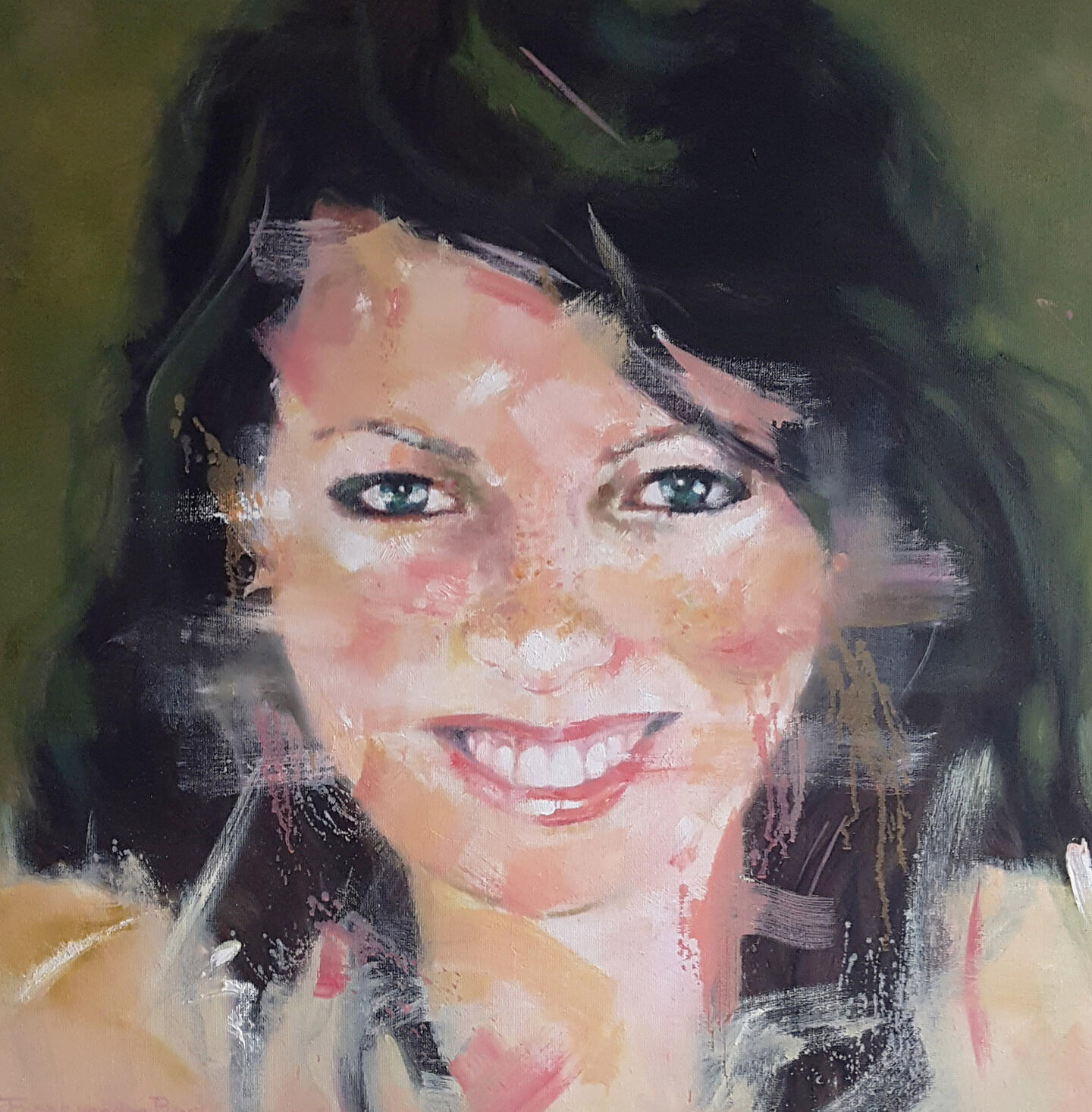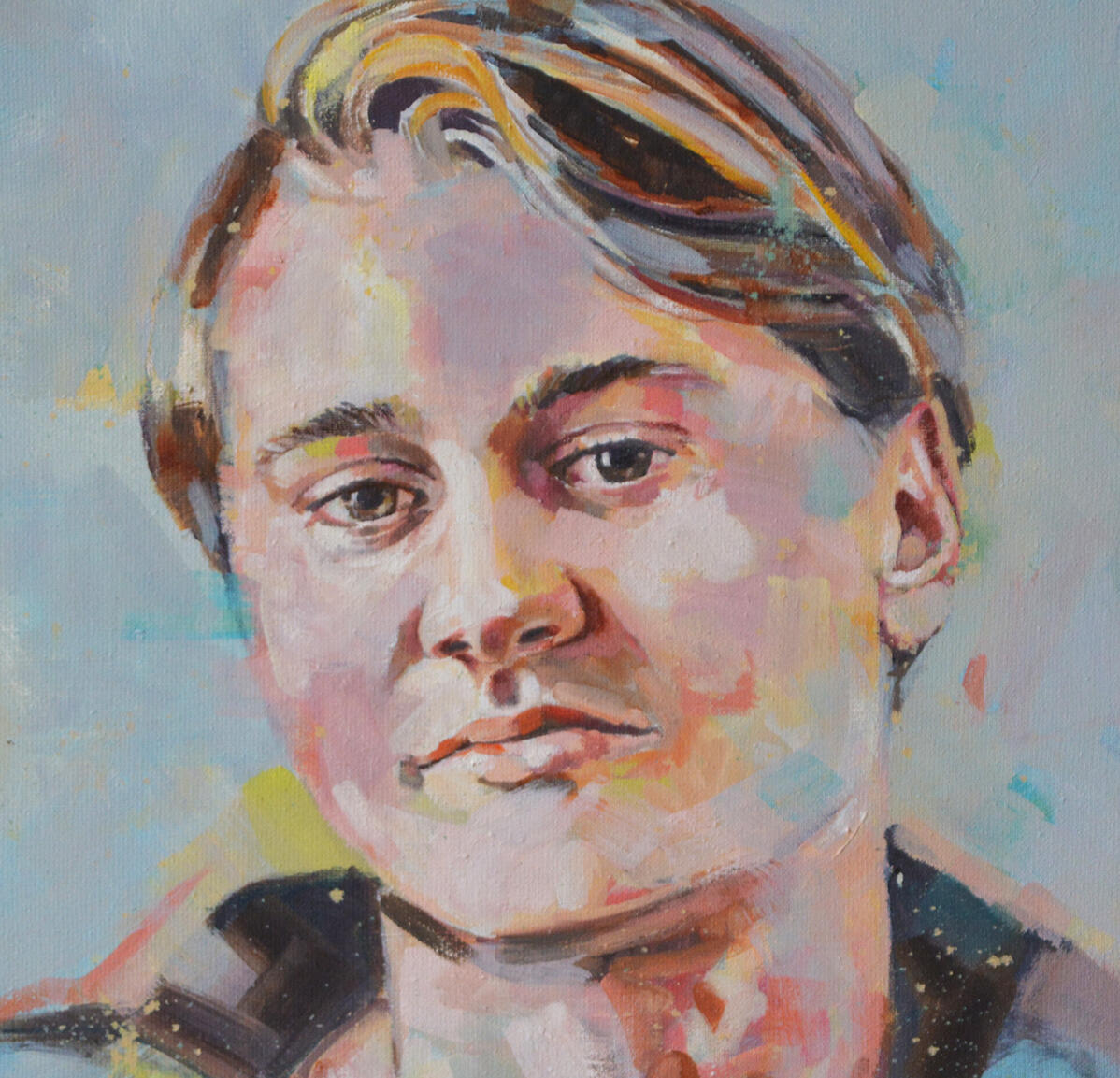 Portret 3x 50 x 60 cm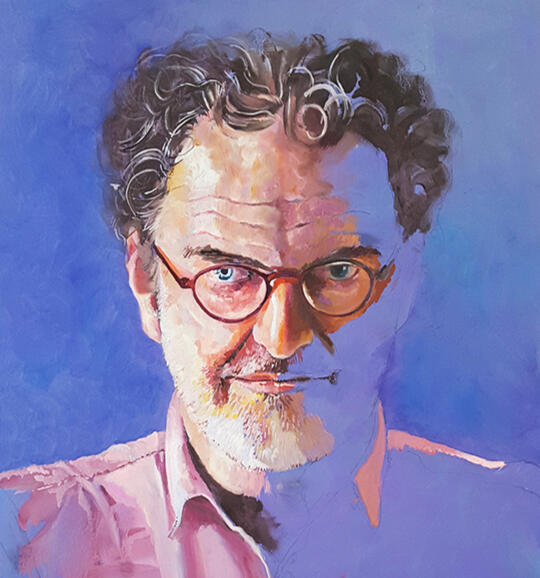 Self-portrait 2019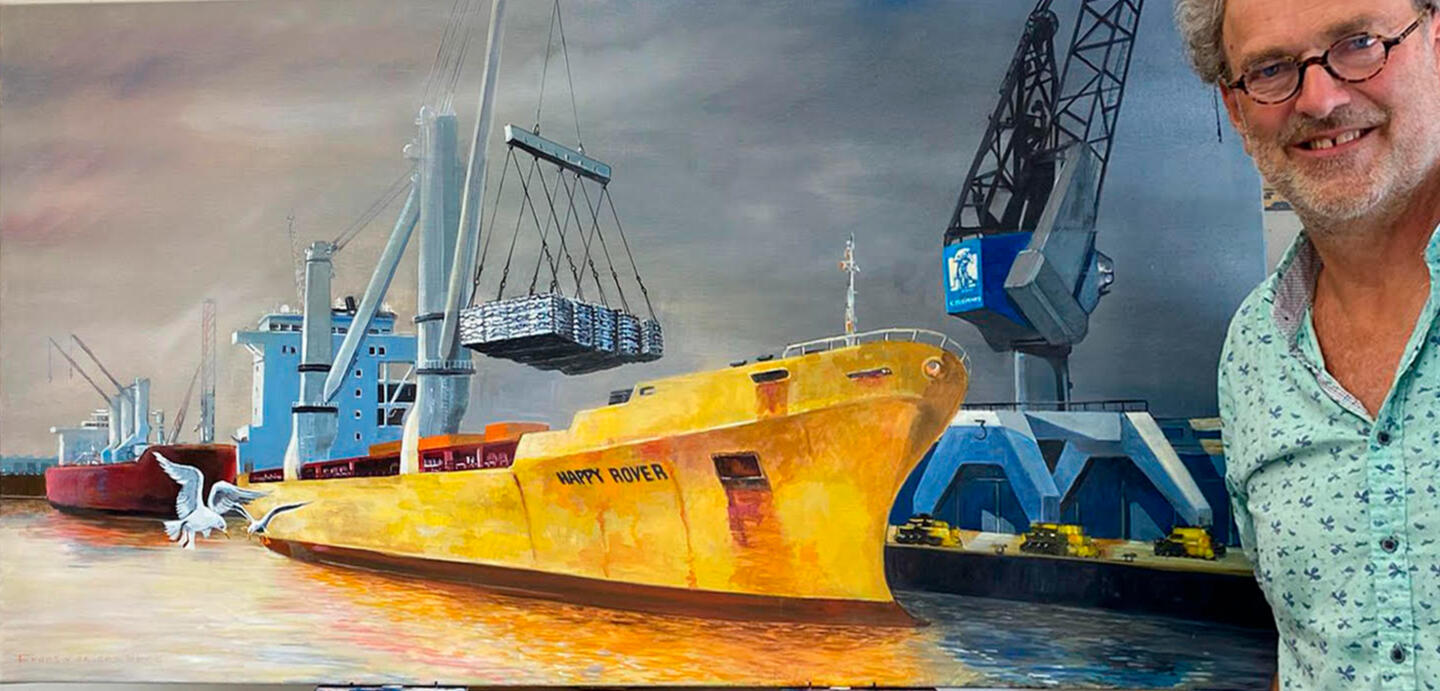 Custom paintings
A painting, specially made for you.
Frans regularly paints on commission. In consultation with
u, the colors, the subject and the format of the painting.
A sketch is presented in advance so that you do not get ahead
surprises shown.

Nudes
When he is painting a model, he directly painting with
oil paint. His paintings are notable for the special
composition and use of color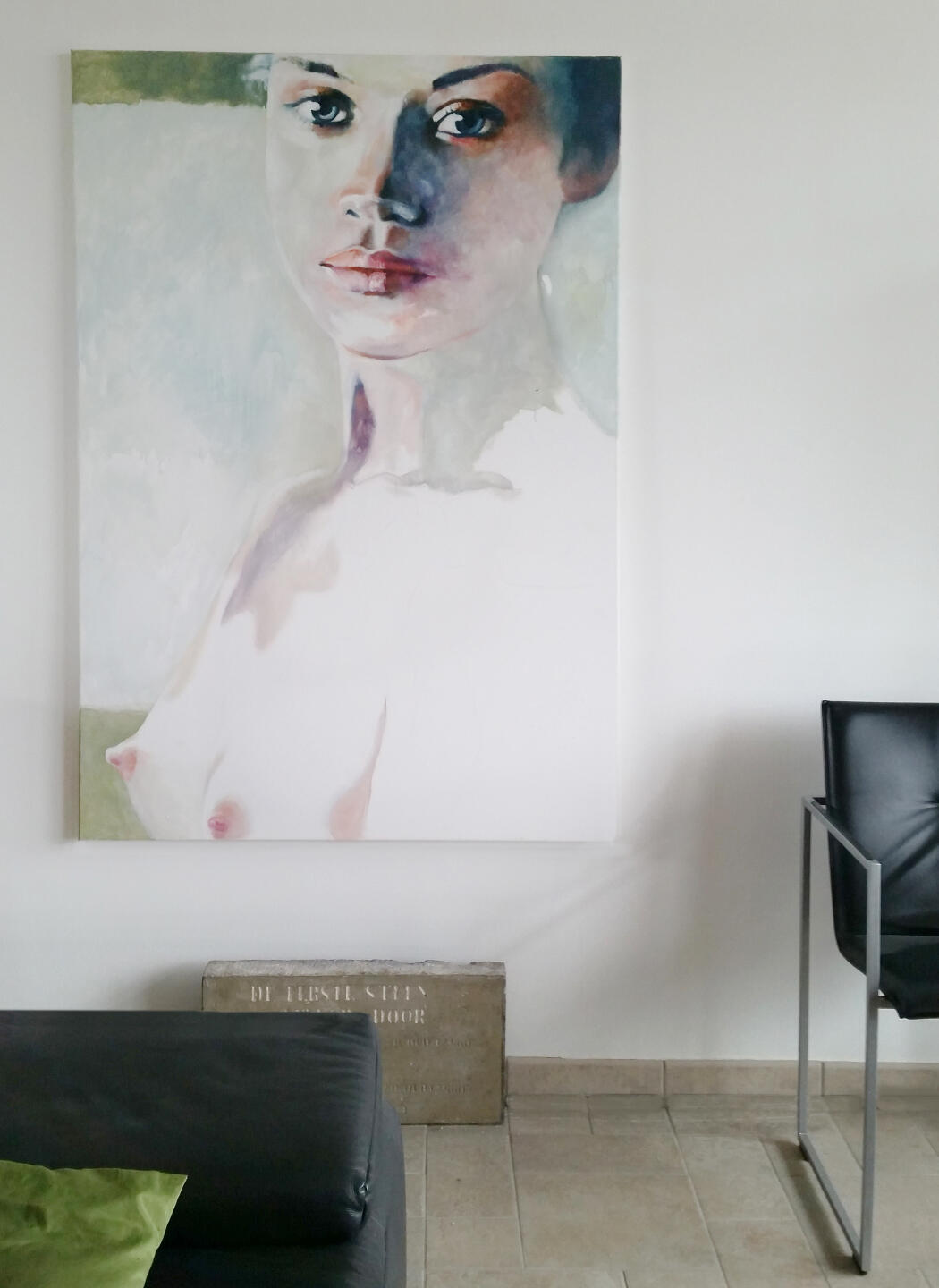 NUDE WOMAN STARING AT YOU 150 X 100 cm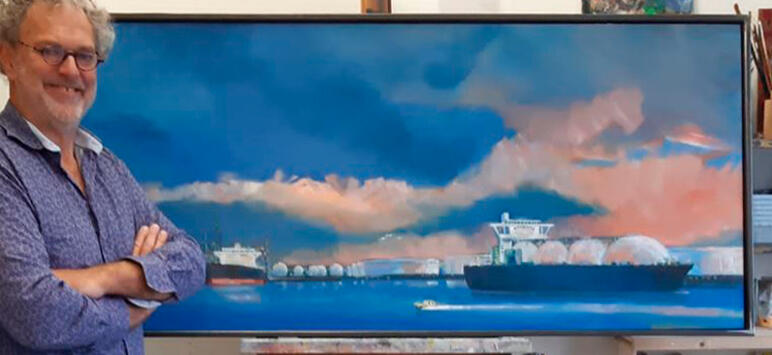 Back to the office 90 x 90 cm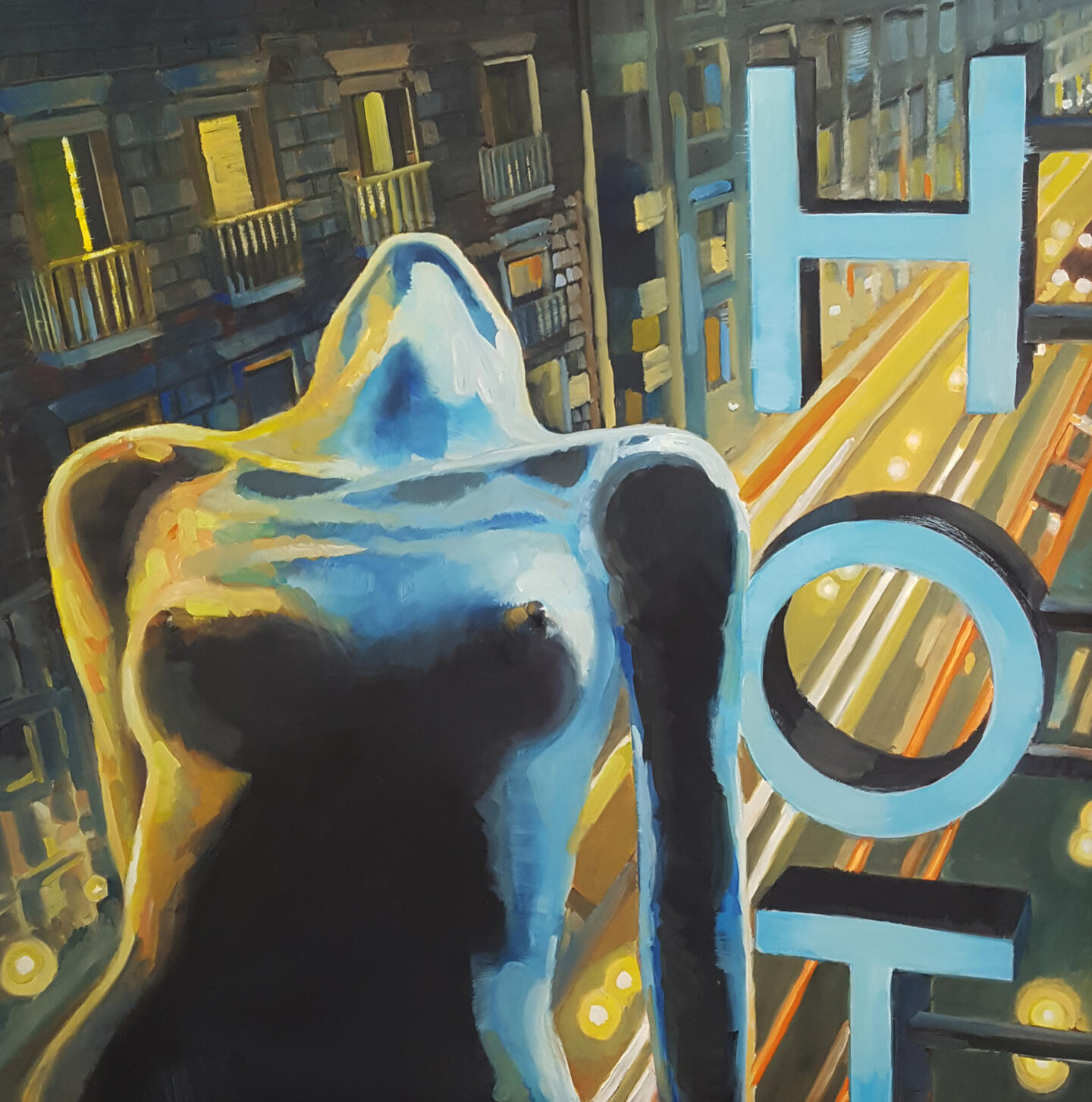 HOT(el) Tudela 90 x 90 cm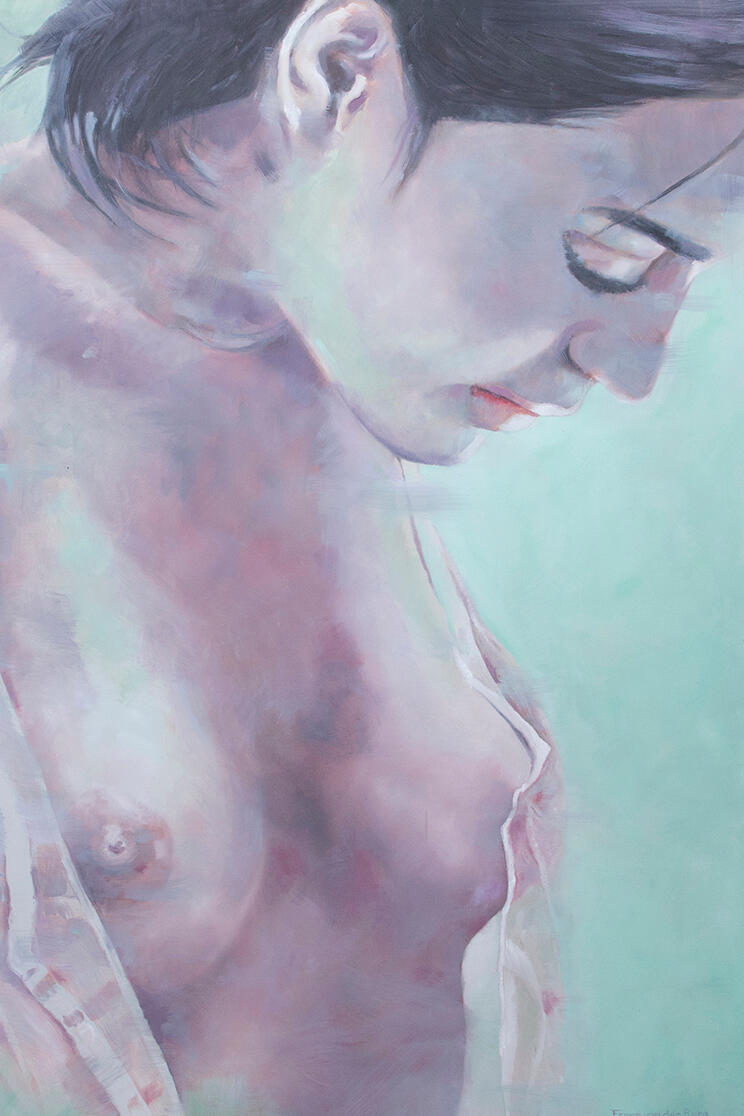 PURPLE WOMAN IN SOFT FABRIC
150 X 100 cm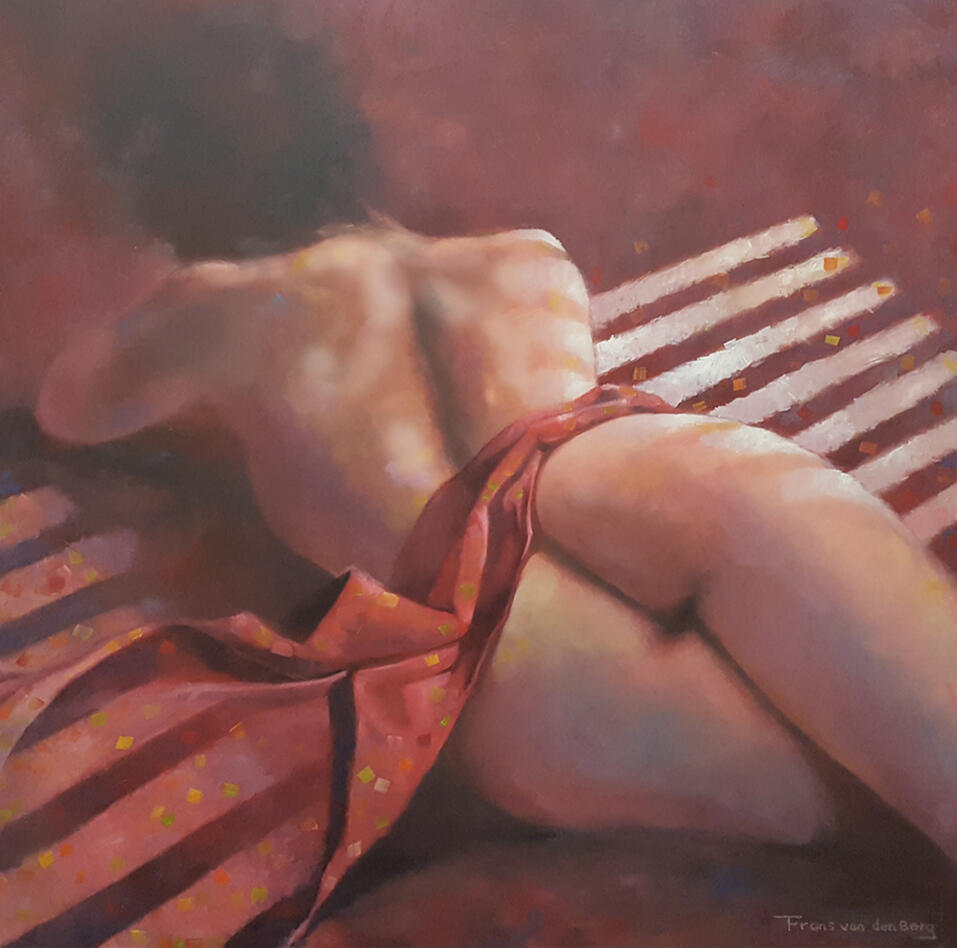 WOMAN IN LIGHT STRIPES
90 X 90 cm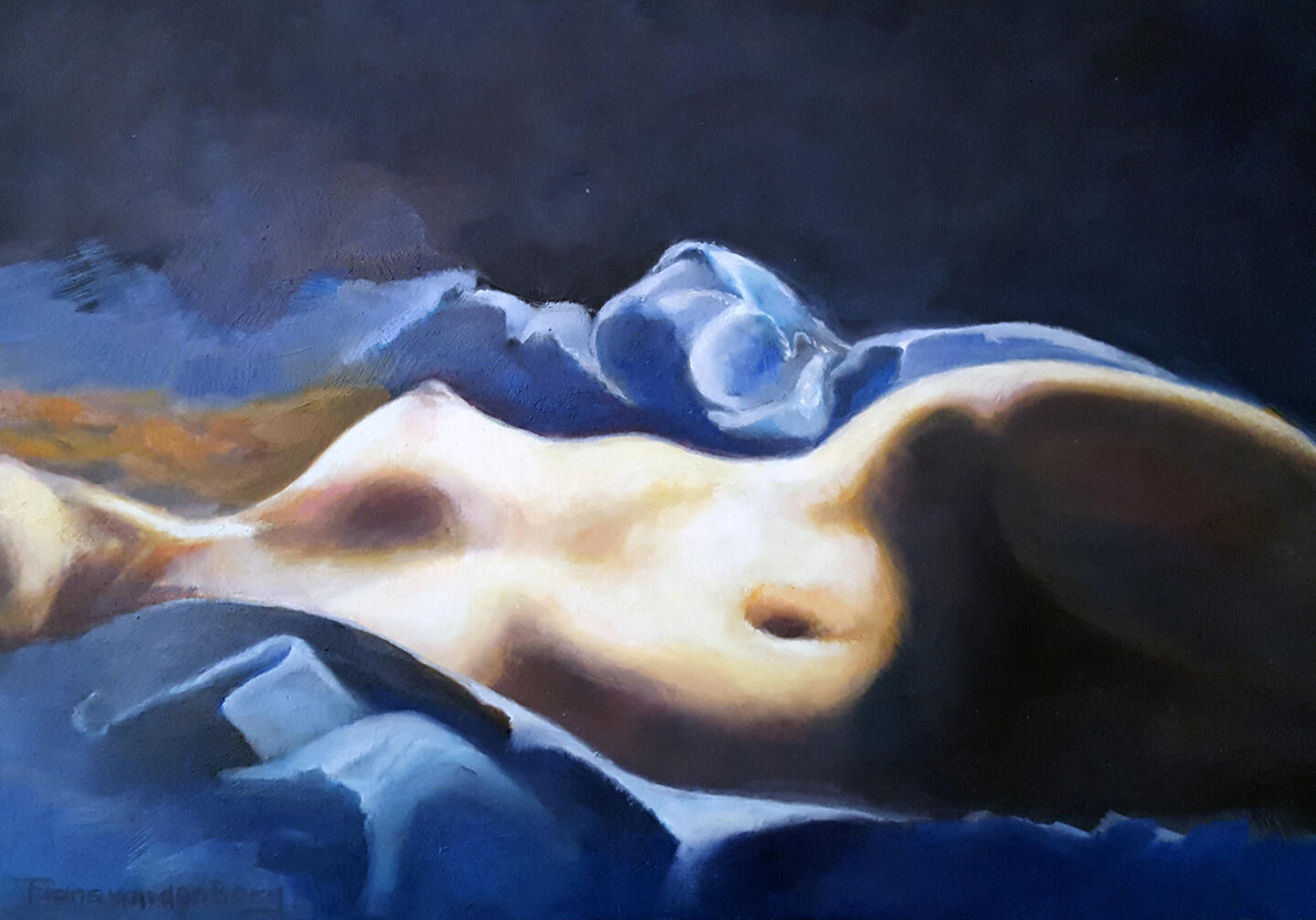 Nude woman on blue fabric 30 X21 cm

EXHIBITIONS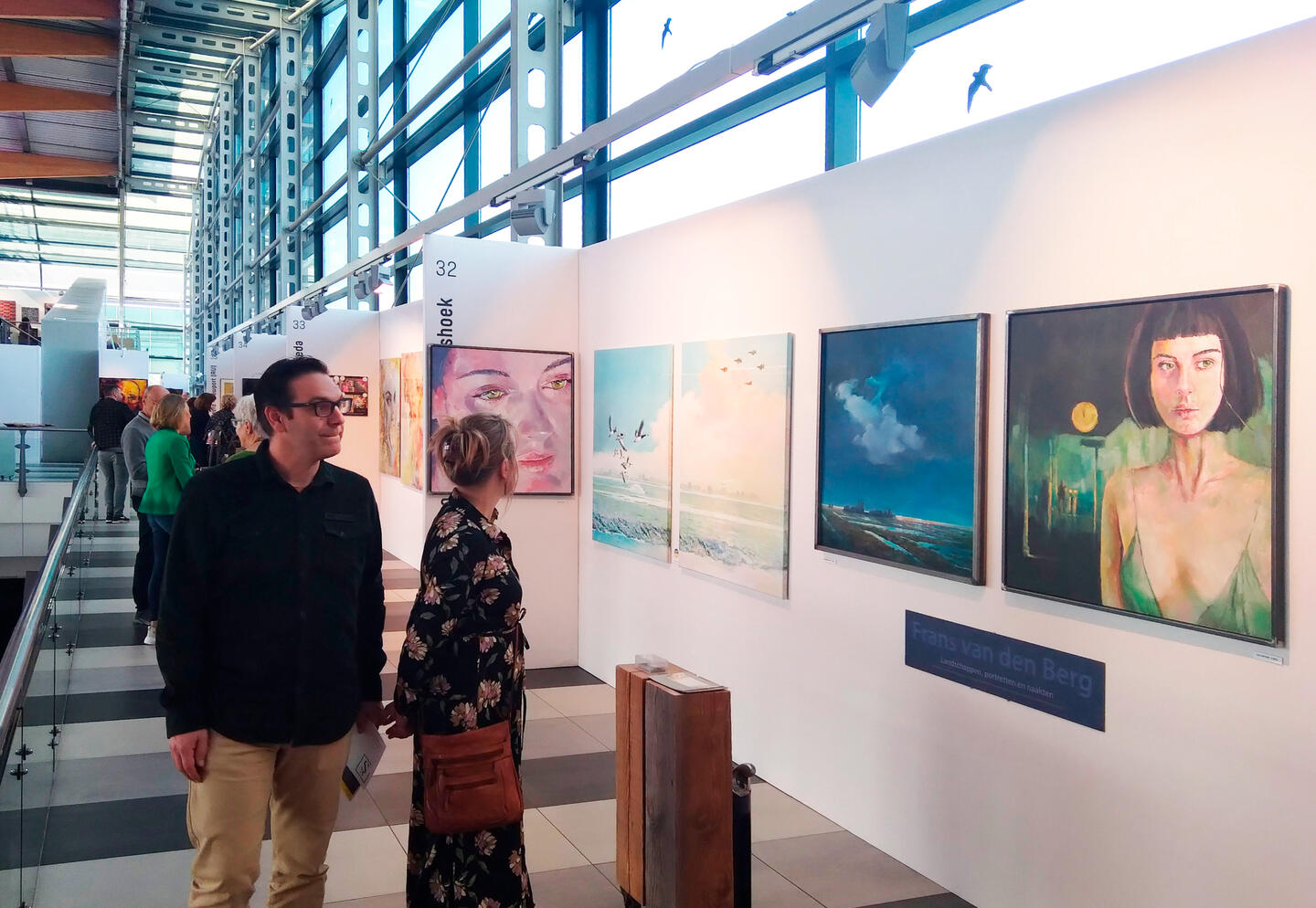 First Art Fair Amsterdam 2022
PREVIOUS EXHIBITIONSSOLO EXPOSITION
Galerie Hofsteeg Dordrecht juli/augustus 2022 (voorbij)First Art Fair Amsterdam 2022SOLO EXPOSITION november and december 2021 Galerie de Opkamer 2021EuropArtFair 2021 2-3-4 julyLandelijk Openatelierweekend
26 en 27 june van 11.00 uur tot 17.00 uurADAF Annual Dutch Art Fair 2020
Amsterdam 9 to 11 OctoberArt Brabant August 29-30
(Big church Breda)Landelijke atelierweekend
at november 14 and 15Art Eindhoven September 12 - 13Art market Loon op Zand September 20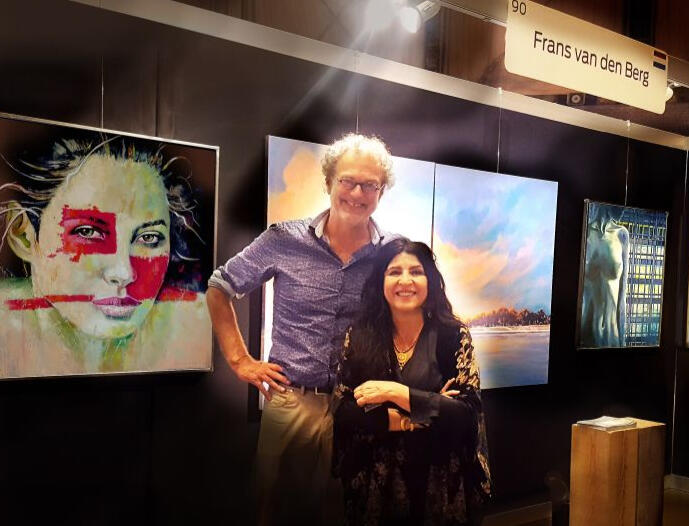 EUROP ART FAIR 2021
with Lita Cabalut on my stand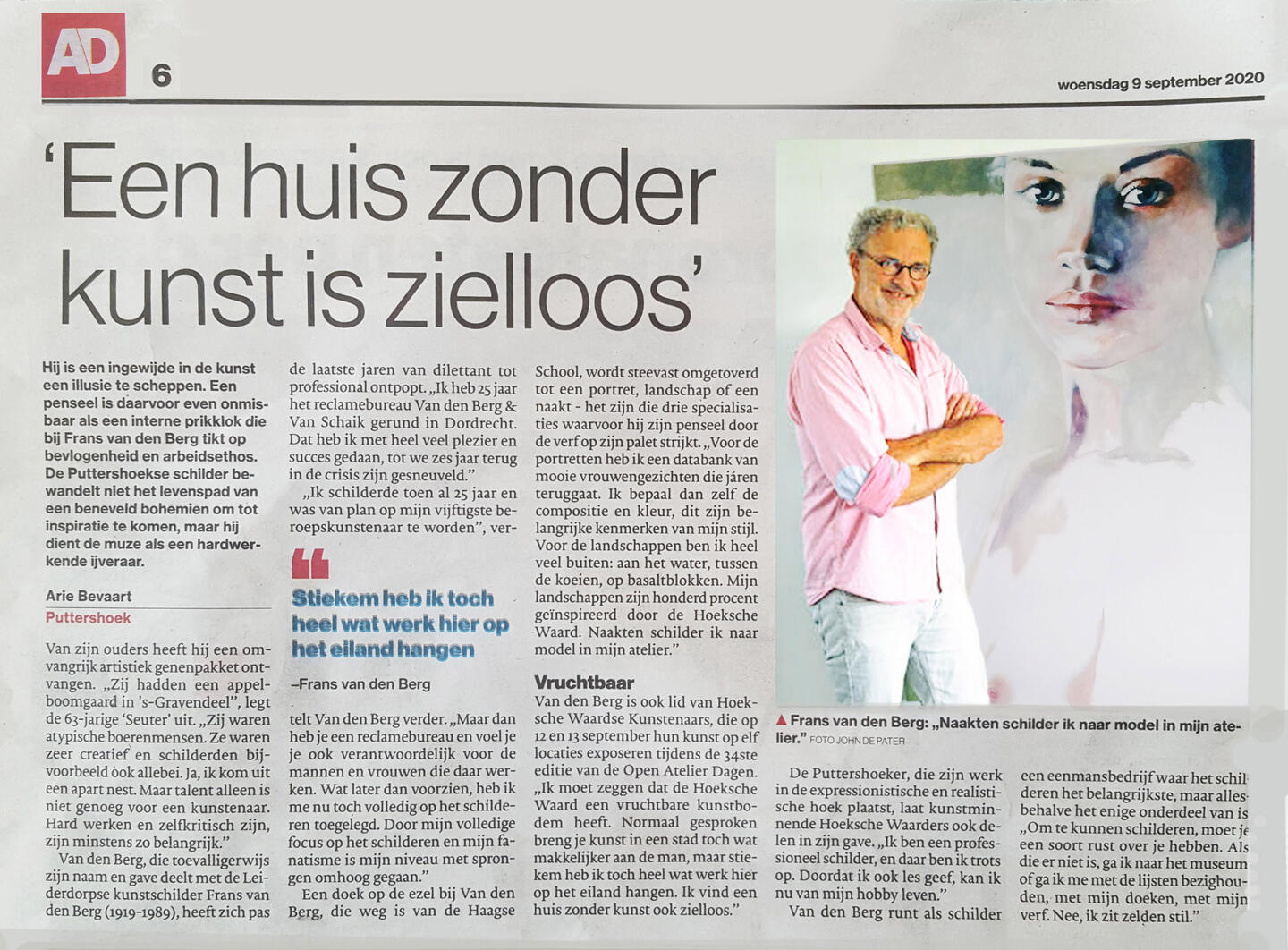 AD Algemeen Dagblad september 2020
ON THE RADIO
2021 Drechtstad Radio: Studio de Witt
2020 Omroep de Wetering
2020 Radio Hoeksche Waard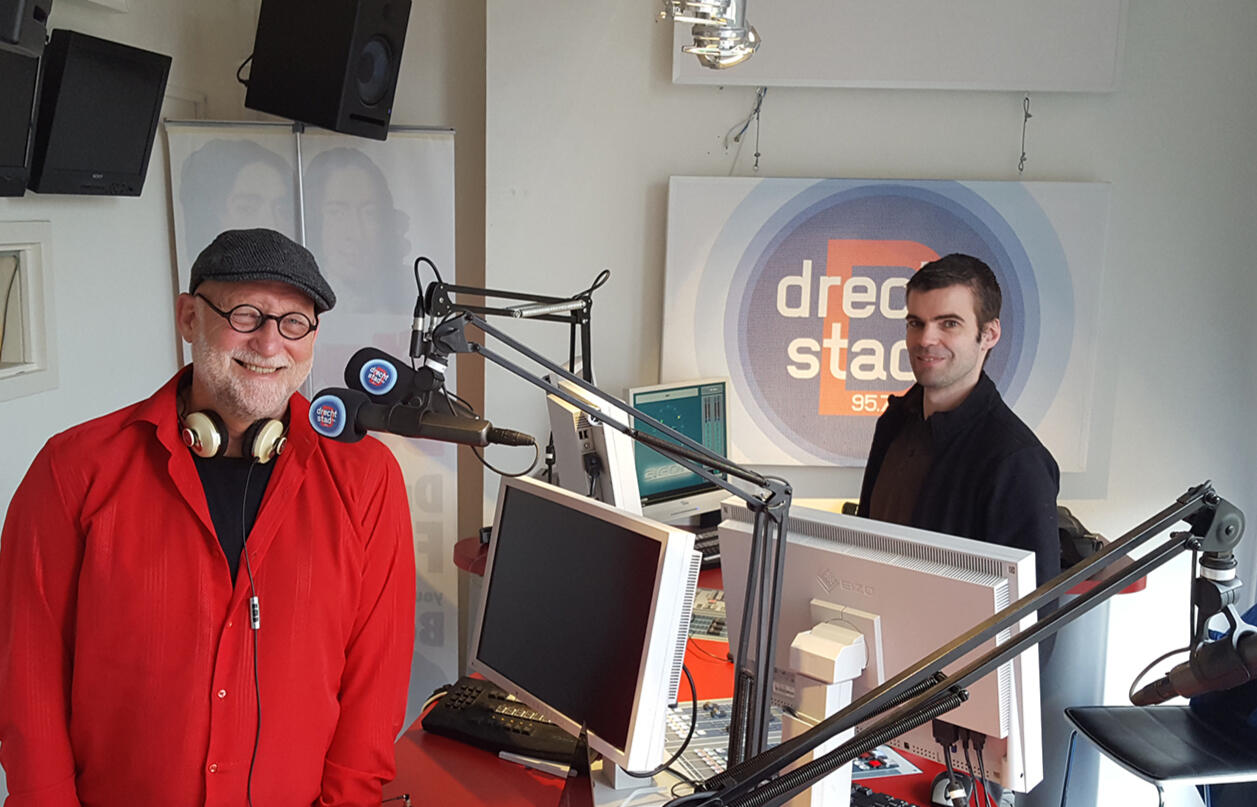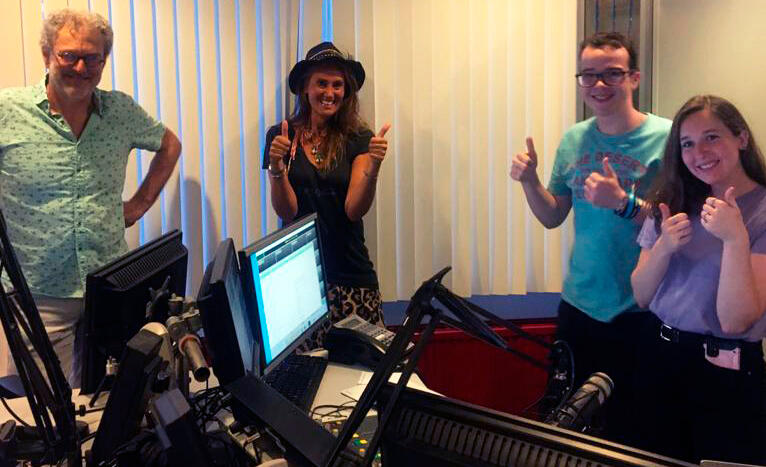 SOLO EXPOSITIE
Galerie Hofsteeg Dordrecht
3 juli t/m 14 augustus 2022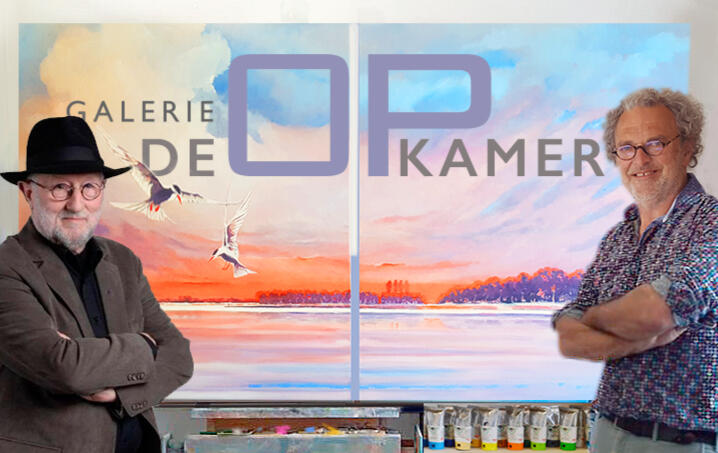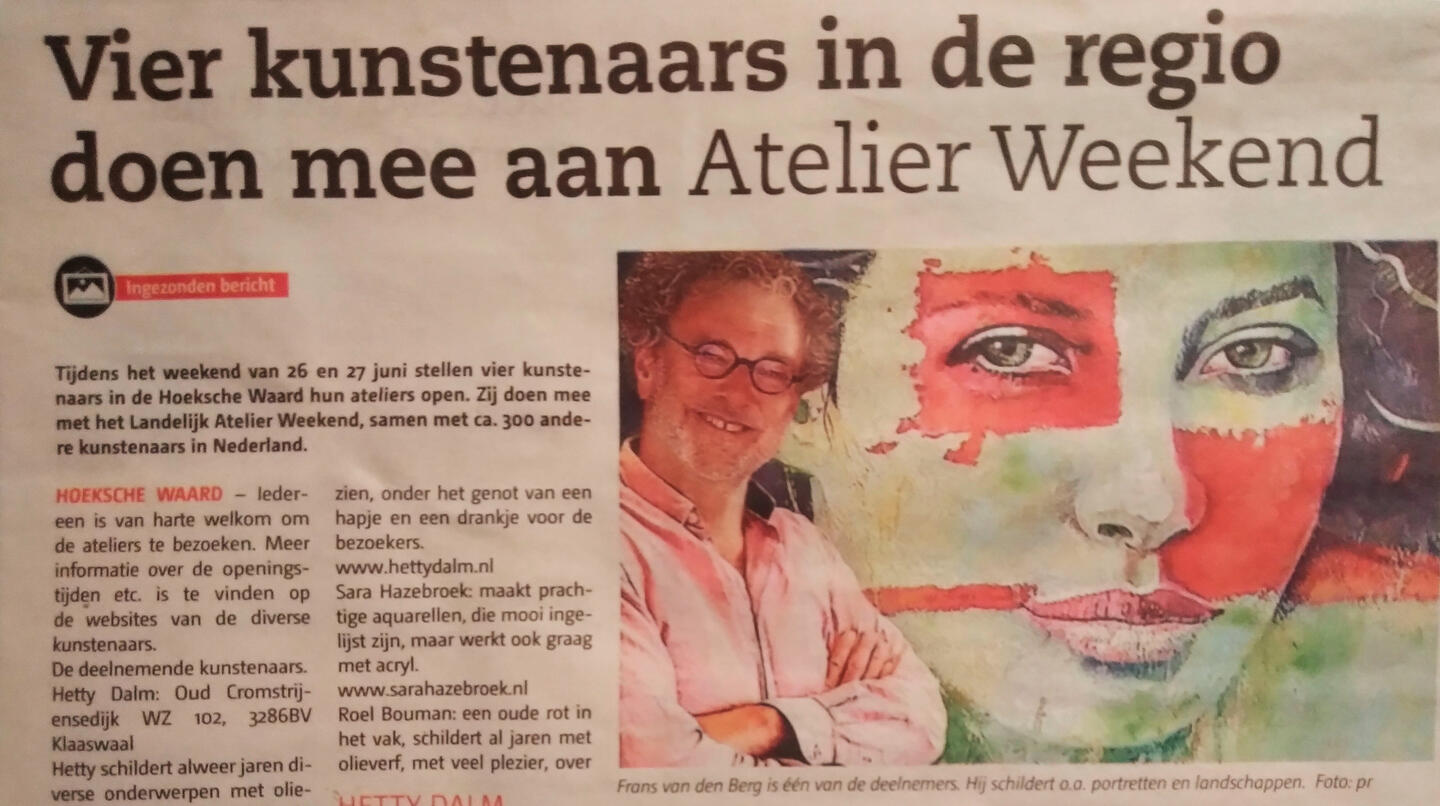 Bezoek de schilder in zijn atelier.
U zoek een leuk uitje! Kom dan eens langs mijn atelier, in Puttershoek, de plaats waar u mijn schilderijen in het echt kunt komen bekijken. U bent van harte welkom voor een kop koffie of een glas wijn. Alleen op afspraak, 6 dagen per week geopend.
Teken- en schilderles in het schildersatelier Puttershoek.
06 5021 6158
[email protected]